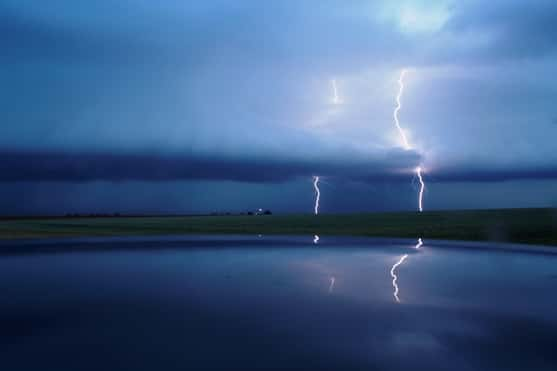 Severe Weather and even some tornadoes took over the Ozarks overnight Friday into Saturday.
The National Weather Service issued several tornado and severe thunderstorm warnings for the KTTS listening area.
There was also significant damage reported in those areas.
The mayor in Branson posted a statement about crews cleaning up scattered debris after a large Christmas tree collapsed near Cox Hospital. A McDonald's sign was also blown down at Branson Hills Parkway. The Branson Police Departments says Branson Hills guests had to run for shelter.
The entire town of Galena experienced a power outage. Power lines and trees  were also down in Marshfield, parts of Ava, Elkland, Marionville around Squires, Willard and Seymour.
Here in Greene County, power poles were down across West Bypass just south of Sunshine, blocking portions of the road. A large tree fell down at the First Baptist Church in Republic.
There were reports in Republic of roof damage and debris in the road on Highway 160 between Highlandville and Nixa. Debris was also left behind in the Billings area and Battlefield.
Damage from a Meeks roof caused problems in Republic. That debris blew over to the Macadoodles on Highway 60.
The Sutherlands store in Aurora on Church Street  and Mayse Auto Dealership sustained damage. One fatality was also reported in Aurora at the Aurora Inn Motel just off Highways 39 and 60. Phone services were down at the Mercy Hospital in the area.
Mayse Auto Dealership sustained damage
Go Patrol Spotters say a semi was blown off the road around the 104 mile marker on eastbound I-44.