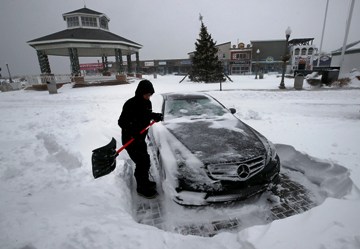 Even though the bulk of the wintry weather in the Ozarks isn't expected until Saturday, folks are getting a head start stocking up on supplies.
The assistant manager at Westlake ACE Hardware in Springfield says two items are hot sellers in this cold weather: 60 pound bags of tube sand to give your vehicle a little bit of traction to keep from sliding, and bags of ice melt to put on your driveway and sidewalks.
Snow shovels and sleds are also popular items.