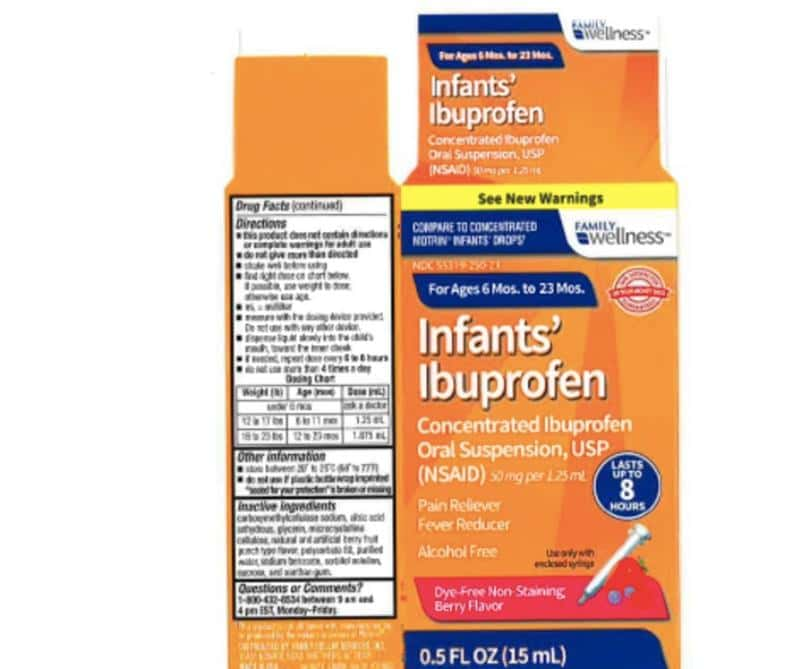 Parents need to be on the lookout after a big recall.
The maker of the store brands of infant ibuprofen is voluntary recalling three lots of the meds.
Equate from Walmart, CVS Health from CVS, and Family Wellness at Family Dollar are all brands of the infant ibuprofen under the recall.
Tris Pharma says the concentrations may be too high and infants may be more vulnerable to NSAID -associated renal injury.
Click HERE to see lot number details.