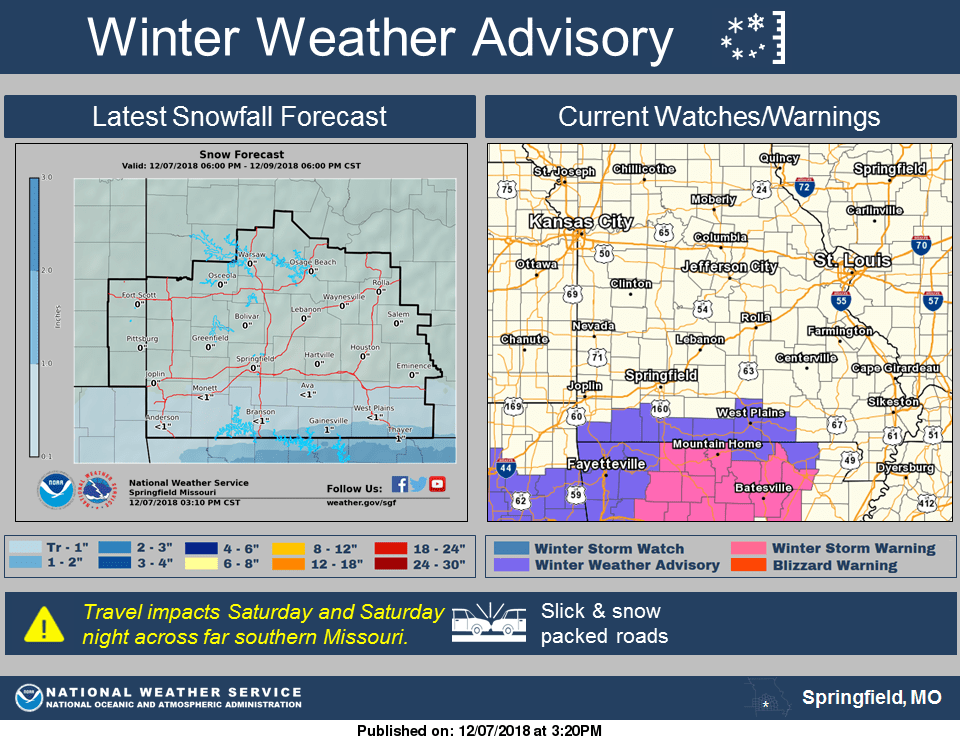 Snow accumulation amounts have dropped even more for the weekend's winter weather.
The National Weather Service says counties near the Arkansas border could see one to two inches of snow, but for areas like Joplin and Springfield that's not the case.
Meteorologist Steve Lindenberg says folks could see only a dusting of flurries in those areas.
"Not much extending into Missouri at this time. We've seen less and less precipitation across Missouri," says Lindenberg. "In fact we're not expecting anything in Springfield, and basically less than an inch in Branson and maybe up to an inch near Gainsville."
There is still a winter advisory has been issued for Barry, McDonald, Ozark, Stone and Taney Counties from 6 a.m. Saturday through 6 a.m. Sunday.