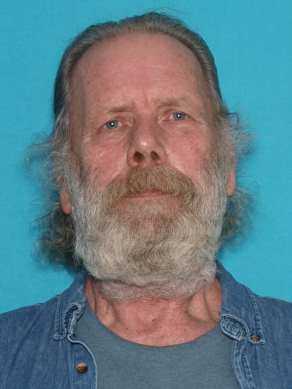 Police in St. Robert are asking for your help finding a missing man.
An endangered person advisory has been issued for Robert Mason.
He told family members Monday morning that he was headed to the gas station.
Authorities are concerned because Mason has a heart condition but he doesn't have his medication or his cellphone.
Here's more from the advisory:
The St. Robert Police Department has issued an Endangered SILVER Advisory for a missing adult incident that occurred at 104 Charleston Way, St. Robert at 10:00 AM on 01/07/2019.
The endangered silver advisory missing adult is:
Robert C Mason, a white male, age 69, hgt 6'00", 174 lbs, gray hair, blue eyes, subject walks with a red cane and has a tattoo on his right arm, was last seen wearing a green jacket, t-shirt, blue jeans and tennis shoes.
Diagnosed Medical Condition(s): Heart Condition
Vehicle Information:
Silver 2006 Dodge Stratus bearing MO, FS3B4R Unknown direction of travel
Brief circumstances regarding the Endangered Silver Person incident:
Mason advised family members he was en route to a local gas station and has not been heard from since. Subject is without necessary medication and his cellphone.
Anyone seeing the missing person, or vehicle, or anyone having any information related to the endangered missing person should immediately dial 911 to contact the nearest law enforcement agency or call the St. Robert Police Department at 573-336-4700.