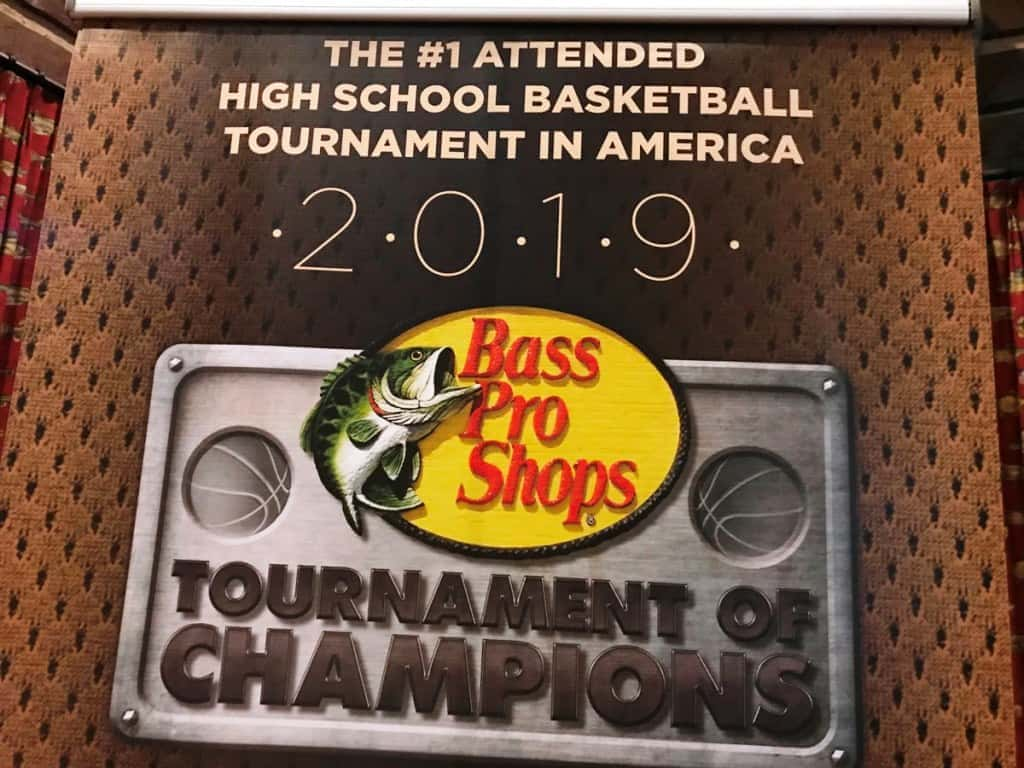 The schedule of first round match-ups has been announced Wednesday for next week's Bass Pro Tournament of Champions at JQH Arena in Springfield.
The three day high school basketball tournament, now in it's 35th year, features some of the top teams and top players in the nation.
It runs from Thursday, January 17th through Saturday, January 19th.
Memphis East High School (Memphis, TN) returns to this year's field, featuring James Wiseman, the number one ranked player in America, according to ESPN.
Memphis East will play the Springfield Parkview Vikings, who are making their overall tenth appearance in the TOC.
The other local team is the Springfield Catholic Fightin' Irish, who is playing in the tournament for the first time, and will be taking on MCEachern High School (Power Springs, GA).
Rainier Beach (Seattle, WA) is in the tournament for the second time, featuring Marjon Beauchamp, the 15th ranked player in the country, who's been recruited by U.C.L.A., Washington, Arizona, Oregon, Gonzaga, and Kentucky.
Rainier Beach will take on Sunrise Christian Academy from Bel Aire, Kansas, who's led by N'Faly Dante, ranked seventh in the nation and recruited by Kansas, Kentucky, Oregon, LSU, ISU, and Minnesota.
Shadow Mountain (Phoenix, AZ) is in the TOC for the first time, and will face Belleville West High School (Belleville, IL), another first time entry, led by senior E.J. Liddell.
Game times for Thursday's first round games are 4:30 p.m., 6:00 p.m., 7:30 p.m., and 9:00 p.m.
Friday's second round begins with consolation bracket contests at 4:30 p.m., 6:00 p.m. and winner's bracket semifinals at 7:30 p.m., and 9:00 p.m.
Saturday's final round starts with the seventh place game at 2:30 p.m., followed by the consolation finals at 4:00 p.m., the Great Southern Bank Dunk Contest at 6:00 p.m., the third place contest at 7:00 p.m., and the championship game at 9:00 p.m.
CBS Sports Network will again broadcast the semifinals and championship games and produce a 30 minute documentary on the tournament.
Tickets can be purchased at the JQH Arena Chevy Pick-up Window or by calling 417-836-7678.
Prices are $45.00 for a three day reserved ticket, $15.00 for a single day reserved ticket, $12.00 for a singe day adult general admission ticket, and $10.00 for a single day student general admission ticket.
Schedule of opening round games on Thursday, January 17th (JQH Arena): 
Memphis East vs. Springfield Parkview 4:30 p.m.
Rainier Beach vs. Sunrise Christian 6:00 p.m.
McEachern vs. Springfield Catholic 7:30 p.m.
Shadow Mountain vs. Belleville West 9:00 p.m.
KTTS News will have complete coverage of the tournament, including scores and game recaps at KTTS.com.