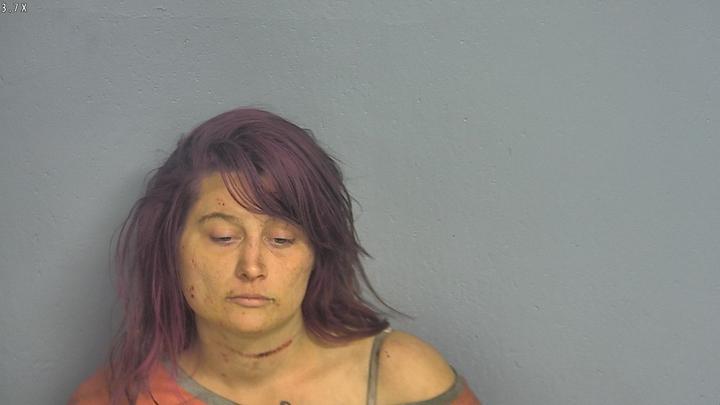 A woman in Springfield is facing assault charges after trying to stab a police officer with a railroad spike.
Authorities say Robyn Frazier, 24, was seen trespassing on BSNF property near E. Commercial on January 5th.
When an officer tried to approach her he noticed she was holding what appeared to be a railroad tie.
Frazier was told to drop it, which she did. She then started refusing to get off the property. Officers say she was near the Jefferson Ave. Footbridge.
Police say when the officer then tried to arrest Frazier, she displayed a railroad spike and tried to stab the officer.
Another officer was called to scene to help take Frazier into custody.
She is charged with second degree assault – special victim.