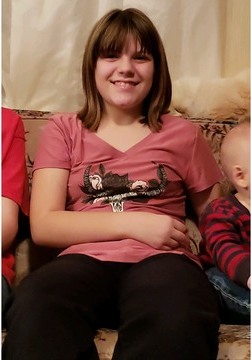 UPDATE:
The Webster County sheriff says 11 year-old Alana Wilson was found safe and is back with her family.
Investigator say she was found hiding in some brush.
Wilson was found by a K9 unit.
Originally reported
An 11 year-old girl from Fordland has been reported missing.
The Webster County sheriff says Alana Wilson was last seen around 3 p.m. Thursday afternoon.
Investigators say she was following her brother after school and disappeared.
Wilson was last wearing a dark blue jacket along with a black backpack.
If you've seen the little girl you're being asked to call the Webster County Sheriff's Office at 417 859 2247 or call 911.