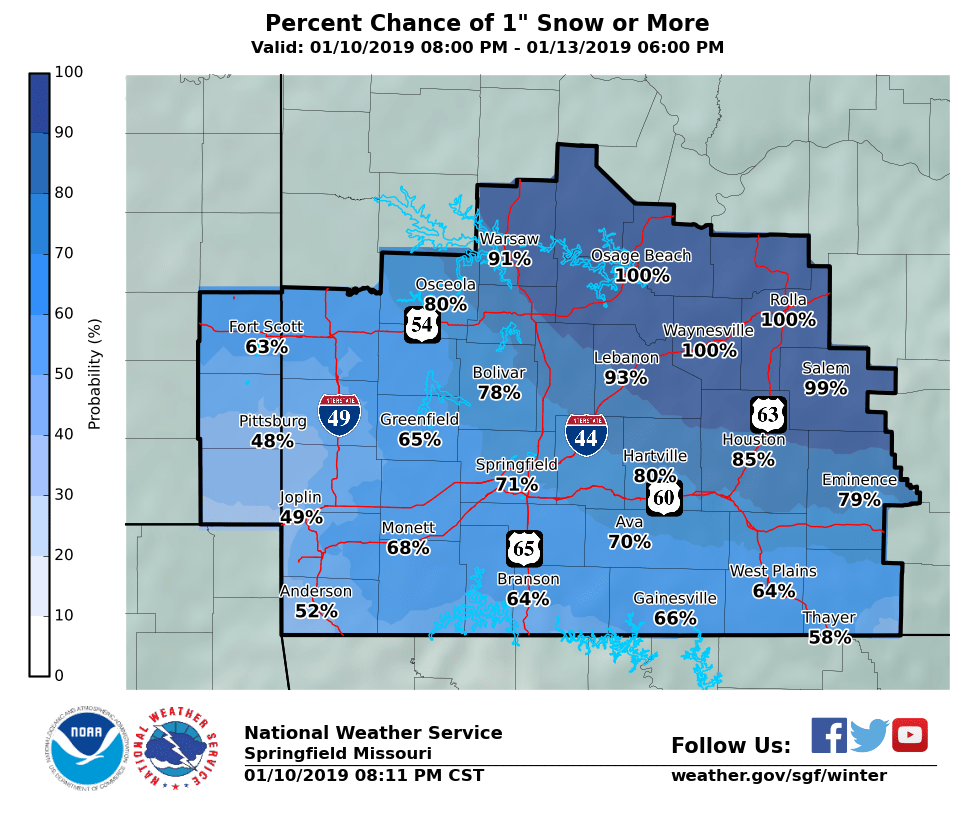 A wintry mix of snow, sleet, rain, and freezing rain is expected across the Ozarks starting tomorrow.
The National Weather Service has issued a Winter Weather Advisory from Friday morning through Saturday night for the entire KTTS listening area.
Meteorologists with the weather service says we are still looking at between 1-2 inches of snow with at least a glazing of freezing rain and sleet.
Forecasters say one thing they're noticing is that the "main show" for wintry precip may be Friday night.
The heaviest snow is expected to be in central and south central Missouri.
A glaze of ice is possible on area roads.