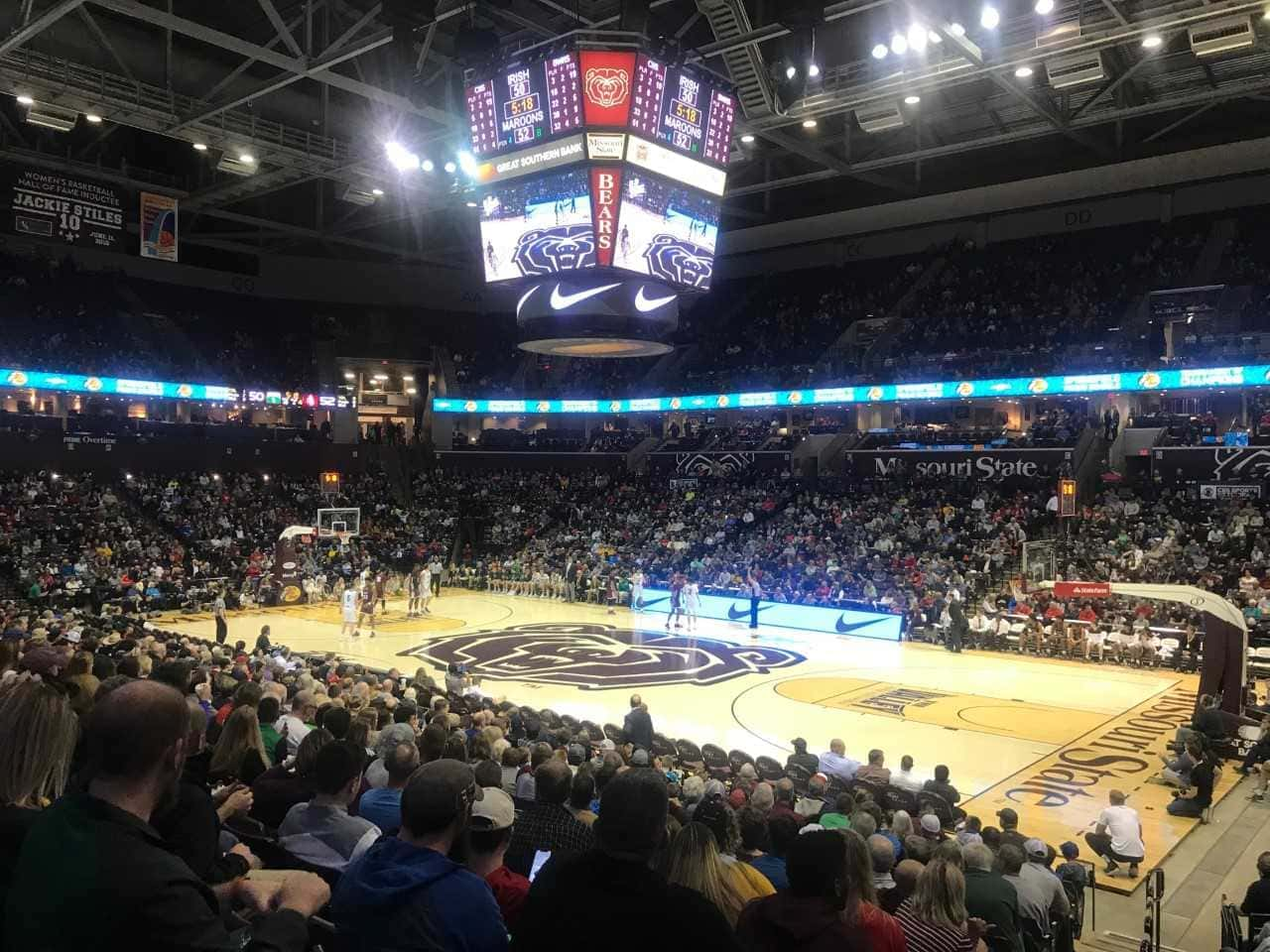 The finals are set at the 35th Bass Pro Tournament of Champions in Springfield, with Friday's semifinal contests complete at JQH Arena in Springfield.
McEachern 73, Shadow Mountain 61
The nation's number two ranked team led 38-32 at halftime and 46-41 after three quarters, then pulled away in the final period to advance to the title game.
Sharife Cooper's 31 points led the way for the Indians, while Jaelen House scored 24 points to pace Shadow Mountain.
Cooper brought the crowd to its feet when he banked home a half-court shot at the end of the first period, giving McEachern a 24-10 advantage.
The game featured a brief delay as some lights went out on the south side of the court.
For the fans who stuck around past 11:30 p.m., they also saw Shadow Mountain's Jalen Williams get ejected with back to back technical fouls after he was whistled for his fifth personal foul with 1:54 remaining.
Moments later, House was also slapped with a technical foul.
When asked about his team playing with a bit of a chip on its shoulders, Matadors Coach Mike Bibby said his players get like that when fouls aren't being called the same both ways.
McEachern raises its season record to 17-0, while Shadow Mountain is now 16-2.
Sunrise Christian Academy 50, Memphis East 34
The Buffaloes trailed by six early, but took a 10-6 lead after one quarter and never looked back, winning a low-scoring semifinal to advance to Saturday night's championship game.
Sunrise Christian held an 18-14 lead at halftime, but started to break away in the third period, going on a 12-0 run to start the frame.
Jordan Turner's 16 points and Grant Sherfield's 14 points led way for the Buffaloes, while James Wiseman, the top ranked player in the country (ESPN) was held to 14 points and ten rebounds for Memphis East.
Sunrise Christian improves to 14-2 on the season, while the Mustangs drop to 13-5.
Belleville West 63, Springfield Catholic 57
In a game that came down to the final minute, Belleville West holds on to hand the Fightin' Irish their second straight loss.
The Maroons took a 34-24 lead at the half, but Catholic kept it close throughout the second half, knotting the game 52-52 with 4:49 left in regulation when Jake Branham got a layup off a steal.
But Belleville West went on a 5-0 run before Mike Manzardo's bucket pulled the Irish within three, 57-54.
Keith Randolph, Junior got a big bucket for the Maroons with 1:25 remaining to put his team up by five, 59-54.
Catholic got it down to a two point game when Branham drained two free throws with 51 seconds to go, but Randolph hit two big free throws for Belleville with 33 seconds remaining to make it a 61-57 game.
The Irish got the ball down the court, but the Maroons came up with a big steal with 20 seconds left to seal the win.
Branham's 24 points led all scorers, while Lawrence Brazil III scored 21 for the Maroons.
Belleville West improves to 18-1, while Catholic drops to 16-2 and drops down to the seventh place game Saturday, taking on Parkview.
https://soundcloud.com/947ktts/springfield-catholic-postgame-press-conference-1-18-19
Rainier Beach 75, Springfield Parkview 46
The first consolation round game featured a battle of the Vikings, as Rainier Beach jumped out to an early double digit lead, then had to come from behind in the third quarter to down Parkview.
Parkview, who trailed 23-11 after one quarter, outscored Rainier 11-4 in the second period to go into the locker room down 27-22 at the half.
The hometown Vikings caught fire to start the third quarter as Nakai Johnson hit back to back three pointers in the first minute of the frame to put his team ahead 28-27.
Parkview got another trey from Dontae Taylor at the 6:29 mark to make it a 31-27 game.
But Rainier Beach went on an 11-0 run to turn a four point deficit into a 38-31 lead with 2:37 left in the third.
The team from Seattle was able to pull away in the fourth quarter, opening up a 20 point advantage, 63-43, with 2:57 left, then running away from there.
Marjon Beauchamp finished with 19 points for Rainier (11-2) to lead all scorers, with teammate Javion Garrett putting in 14.
Johnson paced Parkview with 15 points, with Taylor scoring 13.
Parkview (9-8) will play in Saturday's seventh place contest at 2:30 p.m.
https://soundcloud.com/947ktts/parkview-vikings-press-conference-1-18-19
Here are the scores for Friday's second round games at the 35th Bass Pro Tournament of Champions:  
Final: Rainier Beach (Seattle, WA) 75, Springfield Parkview 46
Final: Belleville West (Belleville, IL) 63, Springfield Catholic 57
Final: Sunrise Christian Academy (Bel Aire, Kansas) 50 , Memphis East (Memphis, TN) 34
Final: McEachern (Powder Springs, GA) 73,  Shadow Mountain (Phoenix, AZ) 61
Here's the schedule for Saturday's final round at the Bass Pro Tournament of Champions:
7th Place: Springfield Parkview vs. Springfield Catholic 2:30 p.m.
Consolation Finals: Rainier Beach vs. Belleville West 4:00 p.m.
Great Southern Bank Dunk Contest 6:00 p.m.
Third Place Game: Memphis East vs. Shadow Mountain 7:00 p.m.
Championship Game: Sunrise Christian Academy vs. McEachern 9:00 p.m. (CBS Sports Network)