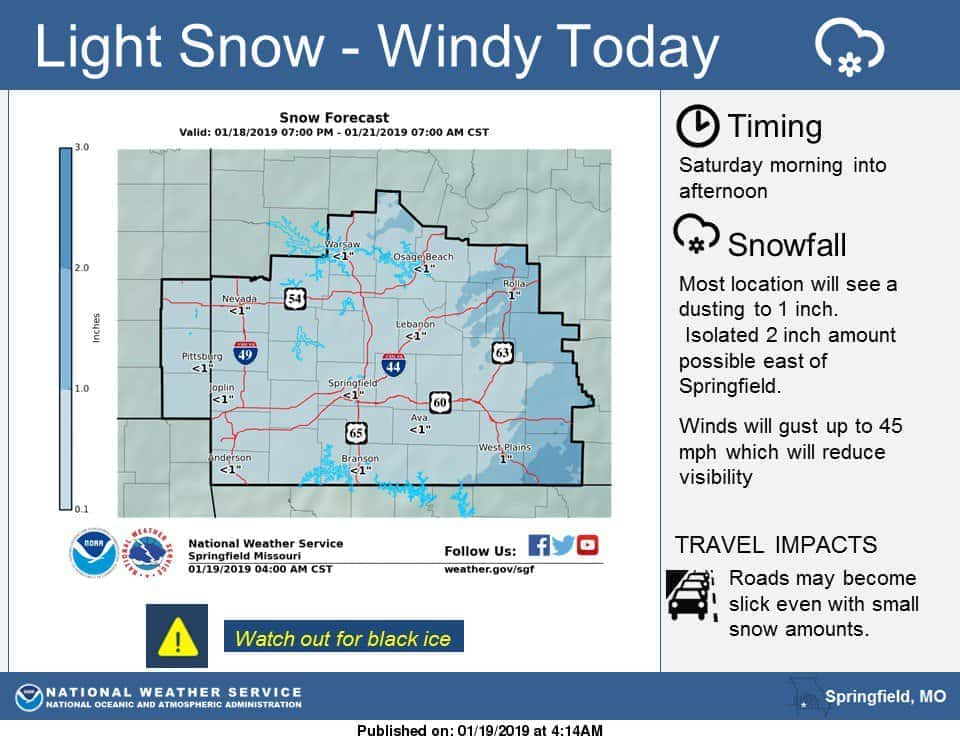 The snow is starting to fall here in the Springfield area, the National Weather Service says this will continue through the morning and into the early afternoon.
Forecasters say the Springfield Metro is expected to see a dusting to a half inch of snow.
The main threat with this system is the high winds. It will be very windy throughout the day, we are going to have winds that could gust up to 45 miles an hour in some areas.
That prompted the National Weather Service to issue a Wind Advisory for the entire KTTS listening area until 6 p.m. Saturday. We also have a Winter Weather Advisoryfor the entire KTTS listening area until 6 p.m. Saturday.
Those high winds mixed with the falling snow could make it very dangerous for drivers across the Ozarks.
Forecasters say there could be some slick spots on those secondary roads.
Before you head out you can check the MoDOT Traveler Information Map for current road conditions.
By the evening the snow will be tapering out of the area, but the winds will stick around. The wind chill tonight and throughout the day on Sunday will be -1.