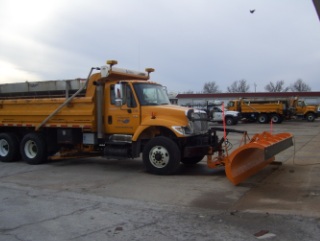 The Missouri Department of Transportation says I-44, I-49, Highways 65, 160, and 13 are clear of snow and ice Wednesday morning.
District Maintenance Engineer Darin Hamelink tells KTTS News says major roads across the Ozarks are clear to mostly clear, but there could be patches of black ice.
Hamelink says a couple of areas to watch out for include intersections, where left and right turn lanes could be slick, and the on and off ramps along interstates.
Hamelink says back roads are still extremely slick.
Also, MoDOT says I-70 and roads in the Kansas City area are mostly covered Wednesday morning, while all roads in the northern portion of the state are covered.
Get statewide road conditions here with MoDOT's Traveler Information Map.