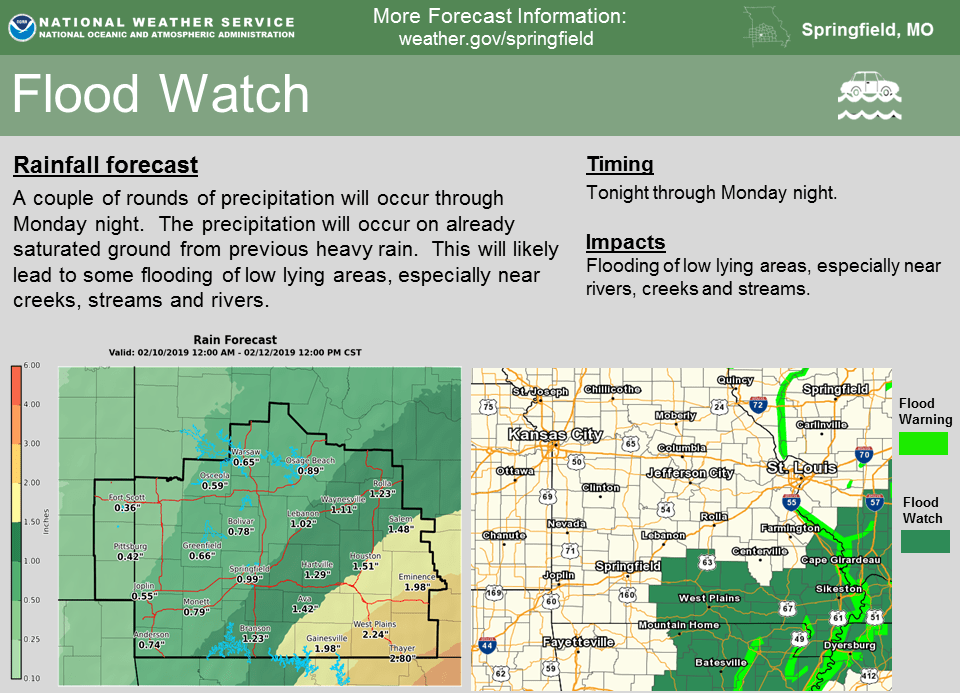 The below freezing temperatures are going away at least for today but more rain is expected for today through Tuesday morning.
Meteorologist Doug Cramer with the National Weather Service in Springfield says they're expecting widespread of one to two inches of rainfall for counties south and east of Springfield.
Those counties include: Douglas, Ozark,  and Wright Counties
The heaviest rain is expected in south central Missouri.
The flood watch takes effect at 6 p.m. this evening and will run through 6 a.m. Tuesday.
https://soundcloud.com/947ktts/meteorologist-doug-cramer-with-the-national-weather-service-2