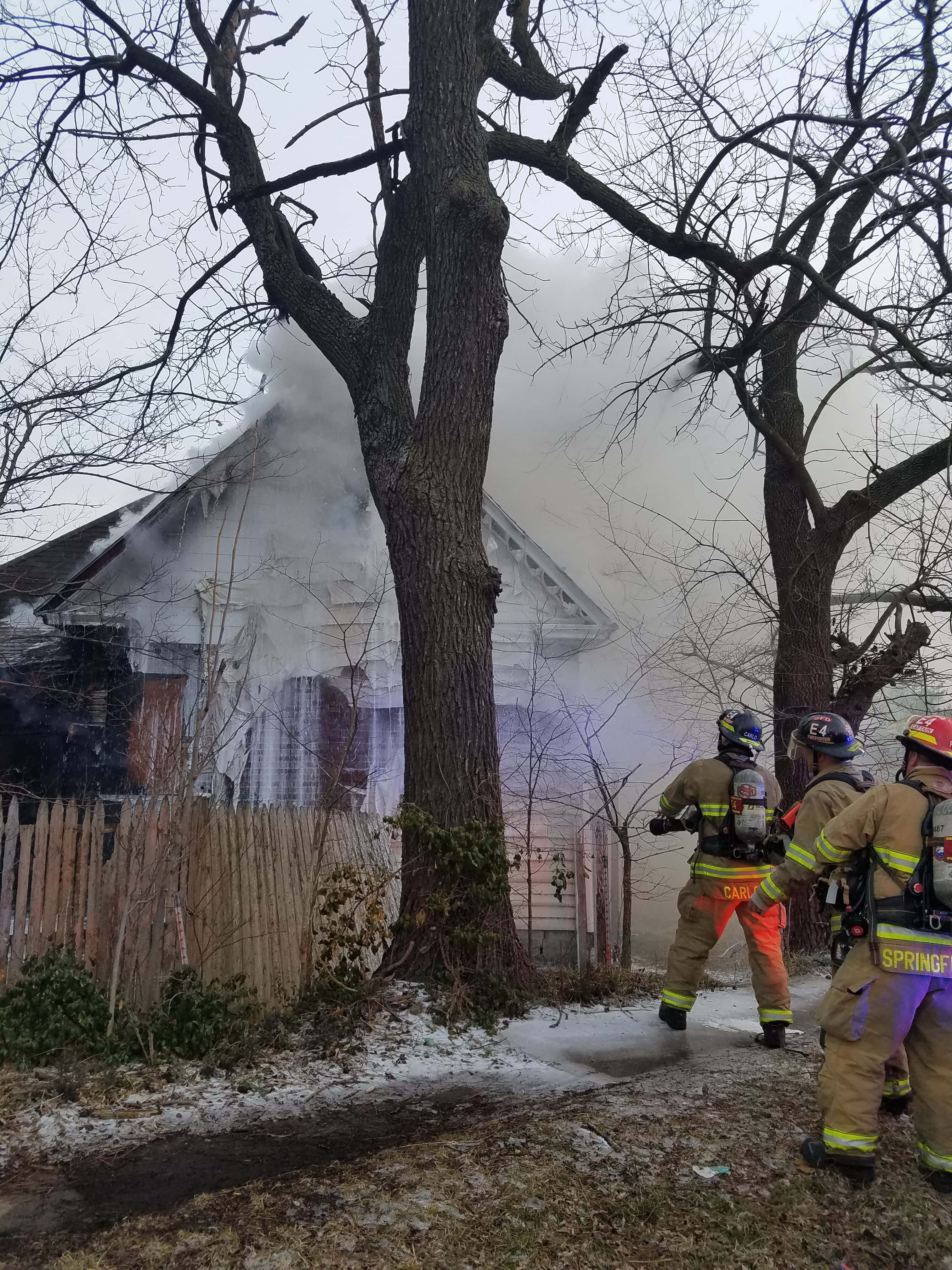 Fire crews in Springfield responded to a house fire Monday evening where a homicide happened weeks earlier.
It happened at a home at 1123 West Division near Commercial Street around 5 p.m.
The fire was shooting out of the back of the home and the roof caved in.
At one point, the flames were so heavy that fire crews had to back out and go into defensive mode.
Investigators say David J. Edwards,45 was found stabbed to death at the home on February 1st.
There were no reports of anyone inside. Investigators don't believe the fire was suspicious or related to the stabbing.