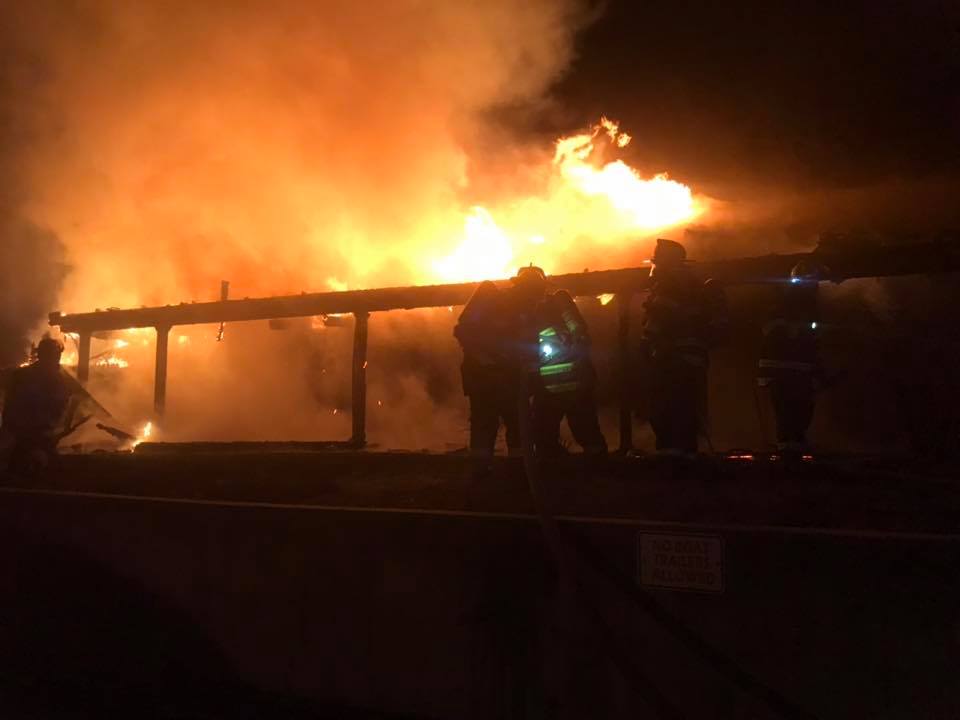 A flu fire in a gas water heater is being blamed for starting a fire overnight that damaged four condos in Kimberling City.
A pregnant woman had to be treated for smoke inhalation after the fire at the Kimbering Inn.
Original Story:
Fire has done extensive damage to three condo units in Kimberling City.
Crews arrived at the Kimberling Inn just before 3 a.m. Tuesday to find a building engulfed in flames.
A fire spokesman says most of the units were occupied, and were quickly evacuated.
A pregnant woman is being treated for smoke inhalation.
Investigators are working to find what caused the fire.
The Southern Stone County Fire Protection District posted video from the scene on its Facebook page.