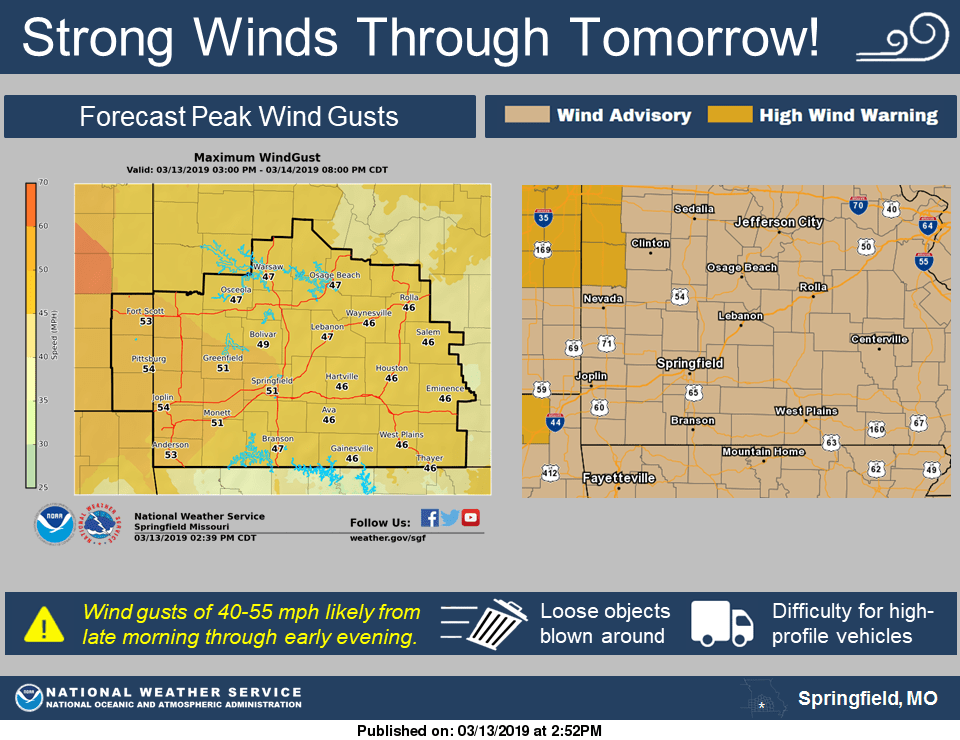 While there are no storms in the forecast, strong winds will be the main concern for Thursday.
The National Weather Service in Springfield says wind gusts of 40 to 55 miles per hour are likely from late morning through early evening.
The weather service says people driving high profile vehicles should be aware of dangerous cross-winds if northwest-southeast routes.
A wind advisory is in effect until 7 p.m Thursday.