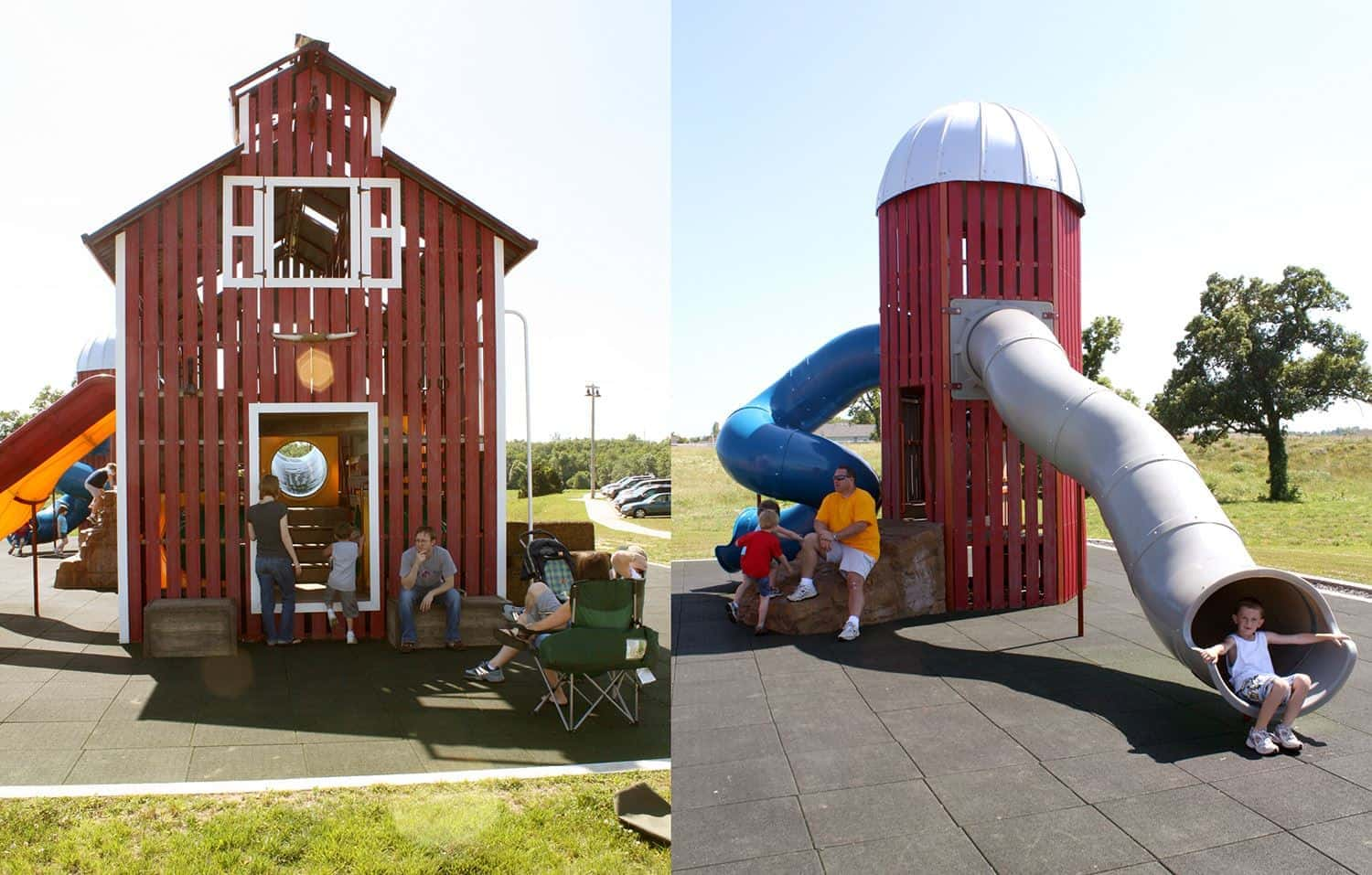 It's been 12 years since the playground at Springfield's Rutledge-Wilson Farm Park has had a coat of paint, so it's being covered in "bard red" this week.
The Springfield-Greene County Park Board says the playground will be closed through Friday, but re-open in time for the weekend.
The rest of the park remains open from 9 a.m.-5 p.m., weather permitting.
The playground hasn't been painted since the park opened 12 years ago.