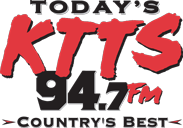 Two women have been accused of homicide in northern Arkansas.
Joane Hostetter, 57, and Melissa Cramer, 27, are charged with misdemeanor negligent homicide and felony minor endangerment in the death of young girl.
Hostetter is described as the girl's grandmother and guardian and Cramer as her aunt and caregiver.
Court Documents say that the girl died after ingesting medication that was left accessible to her. Prosecutors say that the women should have kept the medicine locked up.
The women pleaded not guilty.