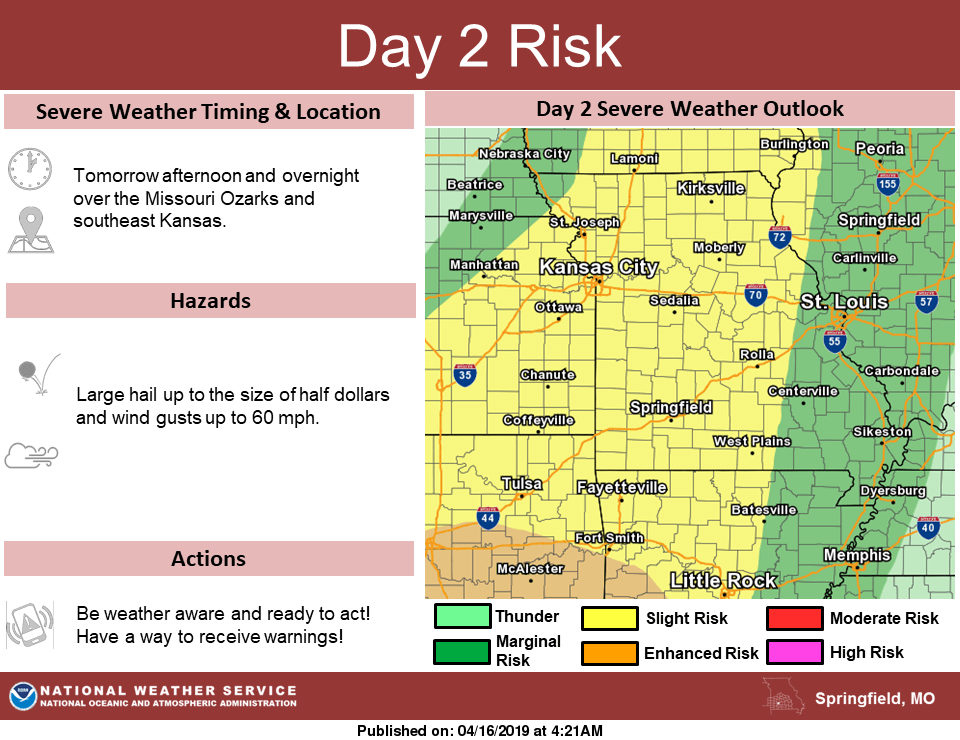 A storm system approaching from the west will trigger showers and severe thunderstorms across the Ozarks Wednesday night into Thursday morning.
The National Weather Service says large hail up to the size of half dollars is expected with the most intense storms.
There may also be a risk for damaging winds.
Most of Wednesday should be dry ahead of the storms that night.
The KTTS Storm Chasers will keep you and your family safe with the latest watches and warnings.