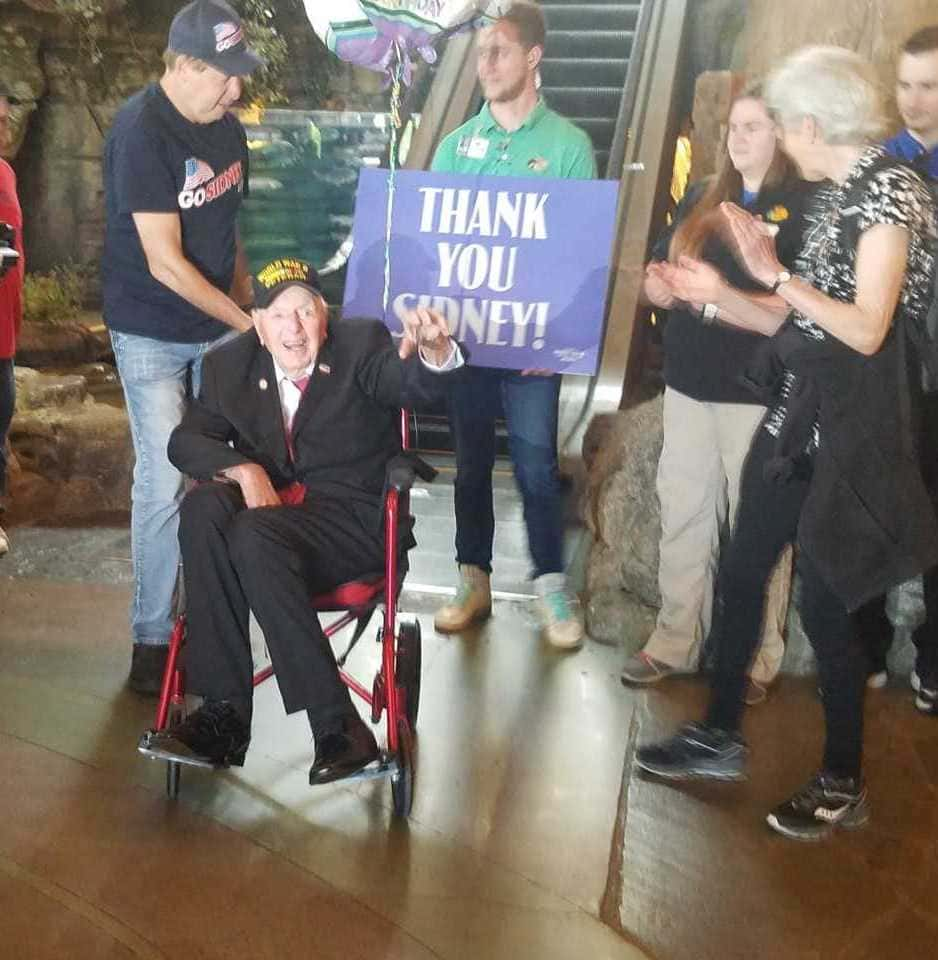 It's not every day when you have the opportunity to meet a World War II veteran and that happened today for some people in Springfield.
Sidney Walton, who just celebrated his 100th birthday, took the recommendation of Governor Parson and made a stop at Wonders of Wildlife as part of his national No Regrets Tour.
Walton is visiting every state capital and meeting all 50 governors while he greets millions of patriotic Americans.
You can keep up with Sidney and all those stops along the way at goSIDNEY.com.
(Information provided by Wonders of Wildlife)
After a lifetime regretting missing the chance to meet some of the last veterans of the Civil War, 100-year-old World War II veteran Sidney Walton is on a tour traveling across America to visit every state's capital and meet all 50 governors while greeting millions of patriotic Americans along the way during his No Regrets Tour.
During his visit to Jefferson City on May 2, Governor Mike Parson encouraged Sidney to head south and take time to tour Wonders of Wildlife, the world's largest and most immersive fish and wildlife attraction.
Bass Pro Shops and Wonders of Wildlife have a strong affinity for the armed forces and their families, a value that starts with founder/CEO Johnny Morris. His lifelong respect and gratitude to servicemen and women was strongly shaped by his father, a decorated World War II veteran who proudly served his country in the Battle of the Bulge.
Active and retired military members and their families can always receive 10 percent off standard ticket rates at Wonders of Wildlife by showing their military ID.
For more information on the company's efforts to honor Military and Veterans, visit basspro.com/community.