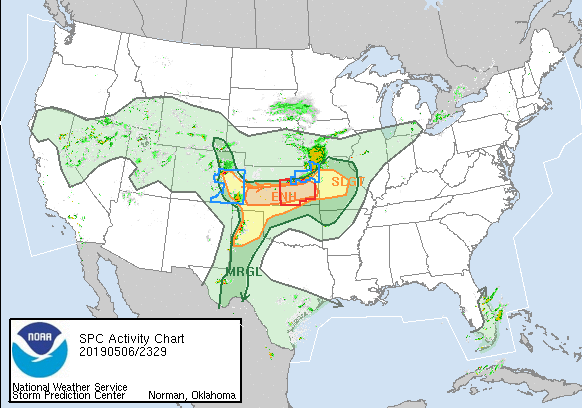 Parts of the Ozarks could get some severe weather with storms coming out of Topeka, Kansas.
Meteorologist Mike Albano with the National Weather Service in Springfield says the storms will track towards central Missouri and the northern Ozarks.
Albano says theses storms will congeal into a line or small clusters which will then track east and southeast.
The weather service says the primary threat for the overnight hours is going to be localized straight line wind damage, hail to the size of quarters, not any type of tornado threat is expected.
There will also be blinding rain and a flash flood potential.
https://soundcloud.com/947ktts/meteorologist-mike-albano-with-the-national-weather-service-in-springfield-2