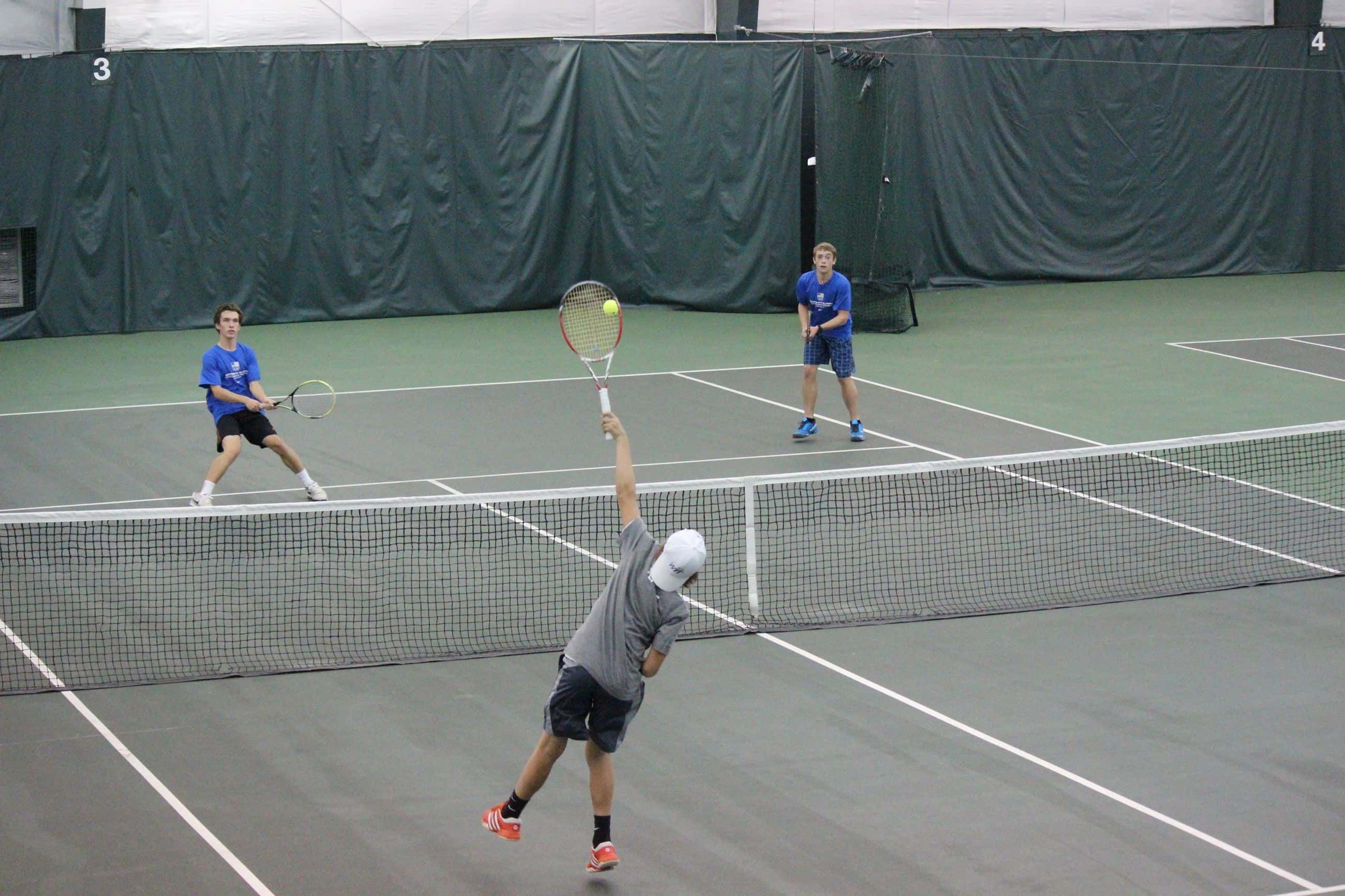 For the first time since it opened in 1994, Cooper Tennis Complex will undergo major interior renovations this June and July.
The building's north wing, including Courts 1-6, will be closed for approximately one month during the work, planned for June 3 through mid-July. The south wing, including Courts 7-12. will remain open for the duration. The renovation occurs while many youth and adult tennis summer programs operate outdoors at Cooper and offsite at Gillenwaters Tennis Complex and Perry Tennis Courts.
Planned renovations include:
Replacement of lights with updated LED fixtures
Resurfacing and color-coating tennis courts
Resurfacing of interior vinyl wall and ceiling coverings
New nets and posts
Replacement of vinyl court divider curtains
Extensive painting
The project is budgeted at $500,000, with the work predominantly funded by the Cooper Family Foundation, along with some Park Board Operational Funding support.
Cooper Tennis Complex opened at 2331 E. Pythian in 1994, and it had a major expansion in 2006. The facility has 12 indoor courts, 17 outdoor lighted courts, including a 2,500-seat stadium.
Cooper also offers a full-service pro shop, locker rooms, fitness room and conference room. Lessons, programs and leagues are available for all ages. The facility was named USTA Outstanding Tennis Facility in 2000 and again in 2016. Cooper Tennis Complex was also named the USTA Missouri Valley Section Facility of the Year in 2006.
The late Harry and Jack Cooper were the primary donors and namesake of Cooper Park, including the Lake Country Soccer fields, Killian Sports Complex, and Cooper Tennis Complex. Harry Cooper and his nephew, John Cooper, also purchased the Springfield Lasers Pro Tennis Team for the Park Board 1996.
The team, currently the World TeamTennis defending champions, has played at Cooper Tennis Complex for 23 years, and John Cooper and his family still support the Lasers operation on an annual basis.