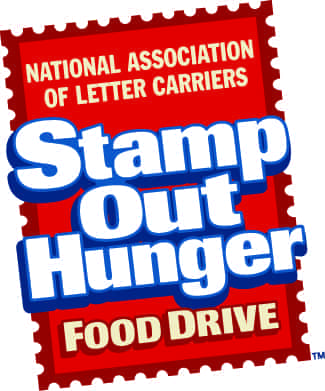 The Salvation Army of Springfield is needing volunteers to help sort and pack food this coming Saturday, Monday, Tuesday and Wednesday from the food collected through the NALC Stamp Out Hunger Food Drive.
On Saturday, May 11th , volunteers will be sorting and packing food at The Salvation Army's main office located at 1707 West Chestnut Expressway from 1:00 p.m. until 7:00 p.m.
Additional volunteers are still needed. Families and individuals of all ages are welcome to participate in this effort.
The Salvation Army will also need volunteers next week Mon, Tues. and Wed. from 9:00 a.m. to 3:00 p.m. to help us finish sorting and packing the food.
For more information or to let the Salvation Army of Springfield know that you will be coming to volunteer please call Vicky Knight at (417) 862-5509 Ext 116 or email her at victoria_knight@usc.salvationarmy.org
WHERE: The Salvation Army located at 1707 West Chestnut Expressway, Springfield, MO.
WHEN: Saturday, May 11th 1:00 p.m. to 7:00 p.m. and Monday – May 13th, Tuesday – May 14th and Wednesday – May 15th 9:00 a.m. to 3:00 p.m.
Individuals can come when then can and stay as long as they want to! Please see the following link on our Facebook page: https://www.facebook.com/events/396286057592132/
More information:
The 2019 Stamp Out Hunger Food Drive will take place on Saturday, May 11th.
Area residents are encouraged to put non-perishable food items by their mailboxes for their letter carrier to pick-up.
Food collected will benefit area non-profits, including The Salvation Army.
This year on Saturday, May 11th, over 200,000 small, blue grocery bags filled with non-perishable food donations, left out by our community residents' mailboxes, will be taken to the United States Postal Stations weighed and then delivered to the local community food banks, pantries and shelters.
6119 The NALC Stamp Out Hunger Food Drive is the nation's largest single day food drive raising over 252,000 pounds of food locally last year.
Last year, The Salvation Army provided over 137,000 meals in the community and more than 4,700 households were assisted through our Food Pantry serving Christian and Green counties.
We are looking forward to your presence and your help in making the 27thth Annual National Association of Letter Carriers Stamp Out Hunger Food Drive a success!
"In the United States, 1 in 7 people struggle with hunger, including 13 million children and more than 5 million seniors. Hunger knows no boundaries – it touches every community in the U.S., including your own."