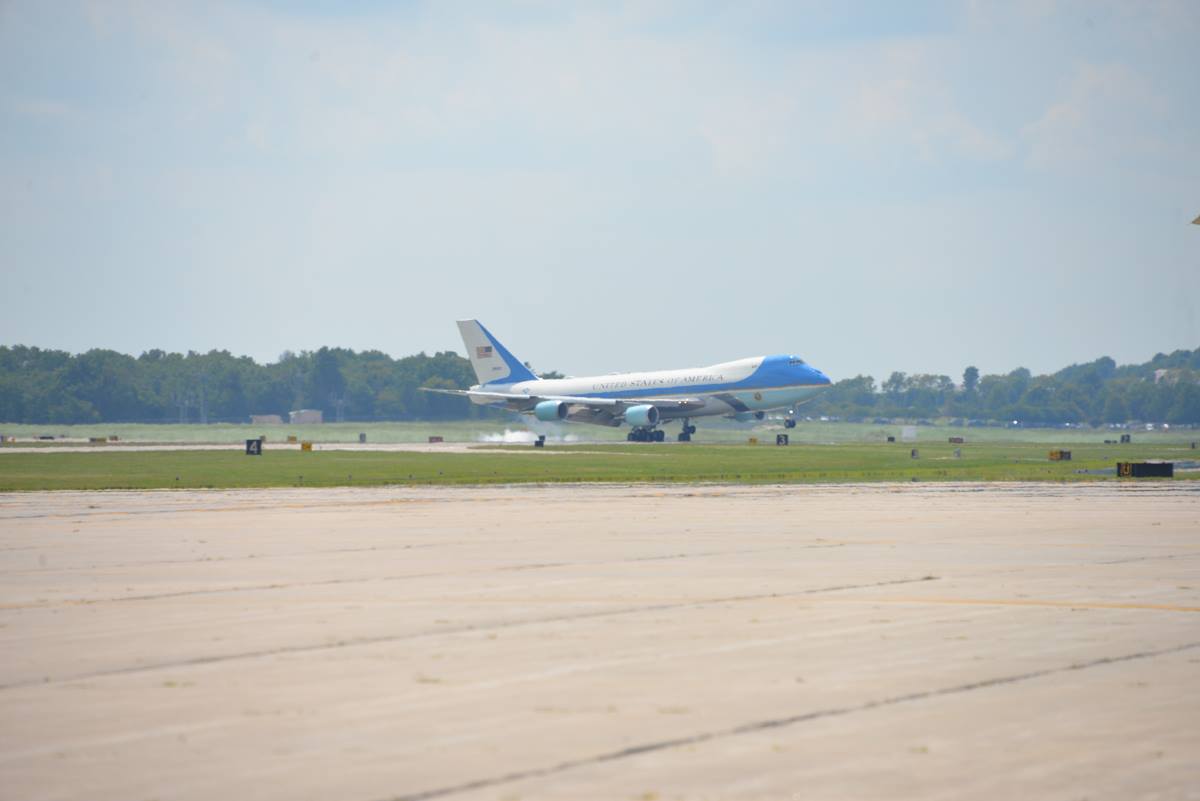 You may have noticed a plane that looked a lot like Air Force One at the Springfield-Branson National Airport Wednesday.
It turns out its not one of the planes used to carry the president.
Airport spokesman Kent Boyd says it's actually a 737 from Scott Air Force Base in Illinois.
It's smaller than the plane used by the president.
But its paint job does look a lot like Air Force One.
Boyd says you'll often see it doing practice take-offs and landings at the Springfield airport.
The photo above shows the real Air Force One at the airport in August 2017.