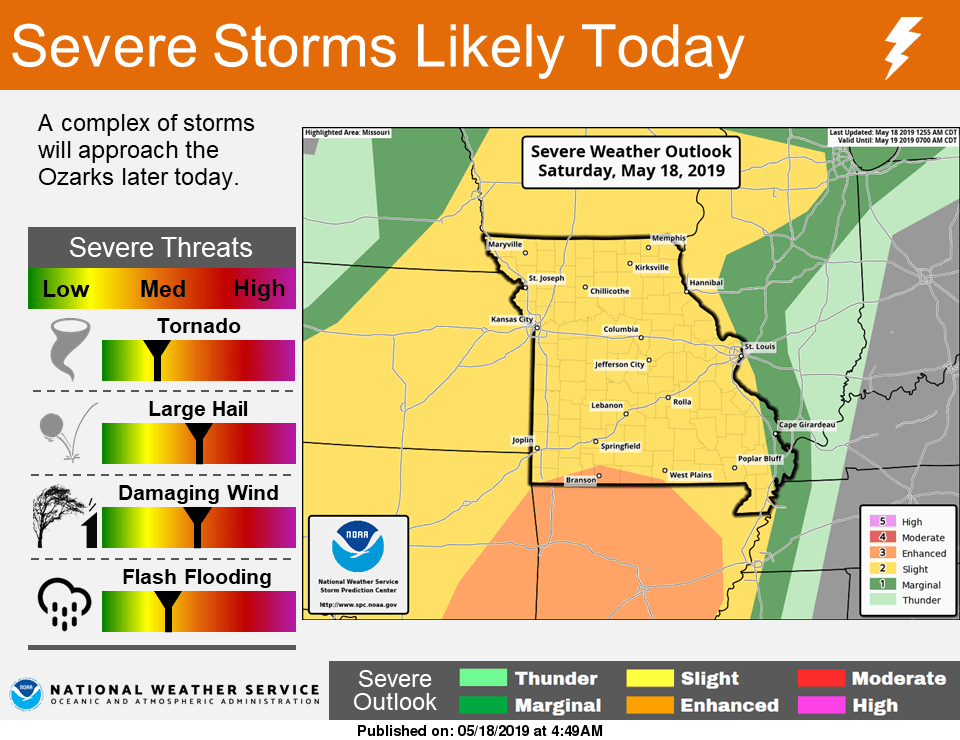 There's a tornado watch until 5 p.m. for counties west of Highway 65.
Those include: Barry, Barton, Benton, Cedar, Christian, Dade, Greene, Hickory, Jasper, Lawrence, McDonald, Newton, Polk, St. Clair, Stone, Taney Counties
The Ozarks could see some severe weather for part of the weekend.
Meteorologist Gene Hatch with the National Weather Service in Springfield says there will be several different rounds that will come through.
Hatch say these storms could produce golf ball-sized hail, damaging winds up to 60 miles per hour, and maybe a tornado or two as well.
The weather service says while the system will be moving quickly, there will be several rounds that will be coming through.