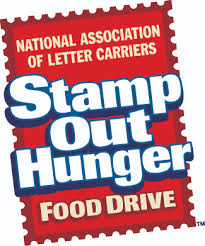 The National Association of Letter Carriers has announced a preliminary estimate on the success of the Stamp Out Hunger food drive in the Ozarks this year.
They say nearly 212,000 pounds of food were donated during the 27th Stamp Out Hunger Drive. Food donations are continuing to trickle in and likely will for the next few days.
The grand total will be announced in June.
Food pantries in Springfield that will be receiving the food will be Crosslines, Grand Oaks Mission, The Salvation Army, and The Victory Mission.