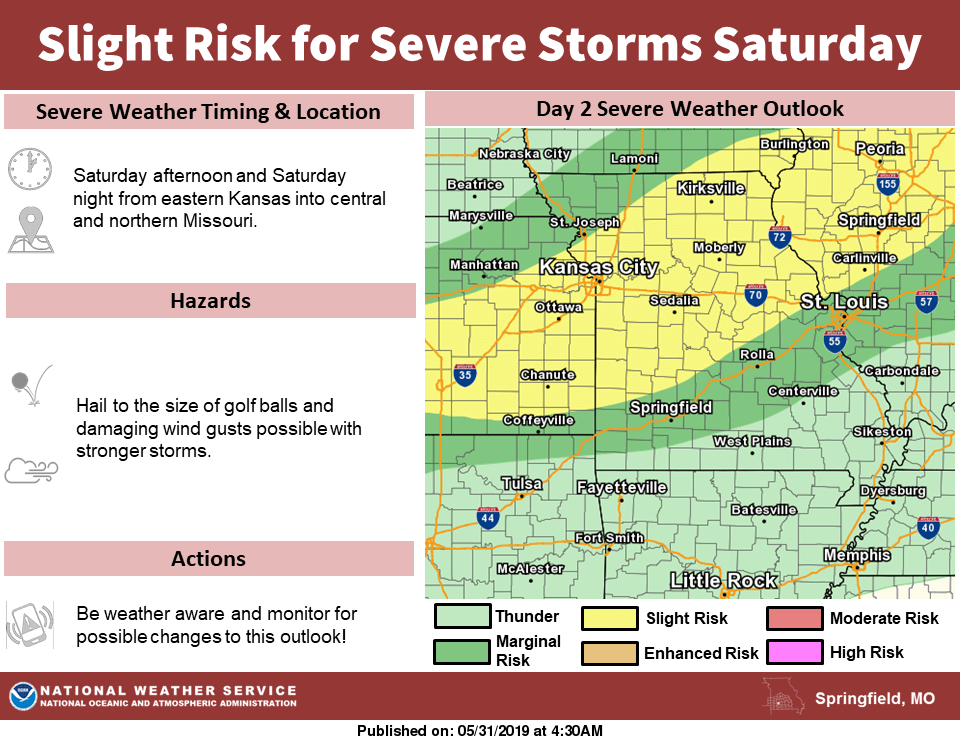 Severe thunderstorms with up to golf ball size hail and damaging winds will be possible north of Springfield by Saturday evening.
The National Weather Service says those storms will develop in central Missouri and push into the Ozarks Saturday night, where they'll slowly diminish.
The main severe weather risk will be north of a Lamar to Bolivar to Osage Beach line.
Forecasters say locally heavy rain and frequent cloud to ground lightning can also be expected with these storms.
There's a limited risk for flash flooding in areas that see multiple storms, especially north of Interstate 44.