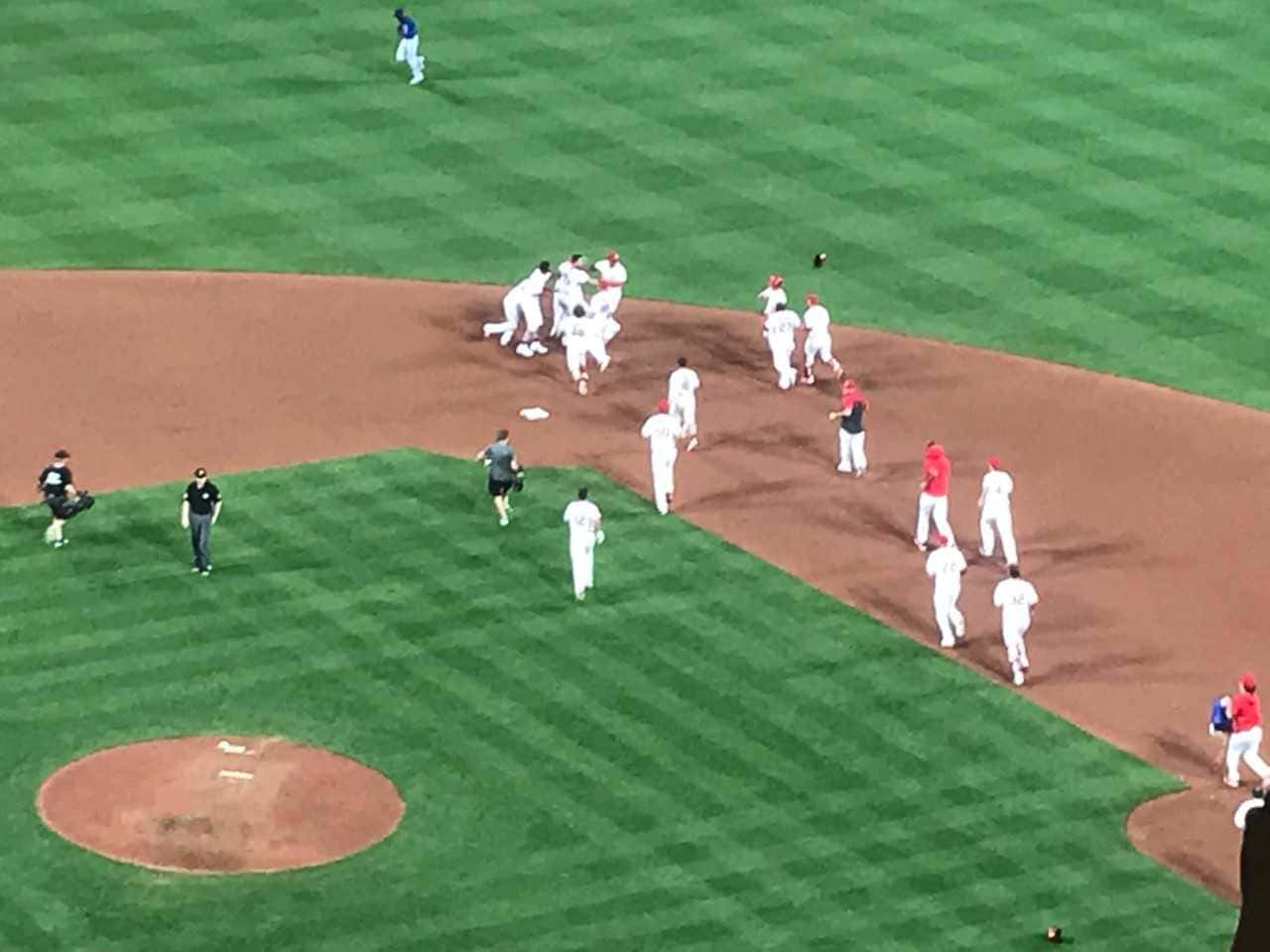 St. Louis Cardinals third baseman Matt Carpenter ended one of his team's most forgettable months with one of its most memorable moments.
Carpenter's bases loaded fly ball single to left field in the bottom of the tenth gave the Cardinals a 2-1 win over the Chicago Cubs Friday night at Busch Stadium.
The win gave St. Louis its first back to back victories in an otherwise dismal month of May that saw the team go 9-18 and slide from first place to fourth in the National League Central.
"We're trying forget about that," Carpenter said. "We're moving on. We're into June, and we like the way we're headed."
Carpenter, who was back in his familiar lead-off spot after a temporary move to fifth in the order, says he was just trying to get the ball in the air off Cubs reliever Steve Cishek.
"In that situation, you can really sell out to the left side because you don't need a hit to win the game. I can hit a fly ball to left field in my sleep. You get a pitch and you can do it. In that situation, just a lazy fly ball to left field. There's nobody over there."
Carpenter wasn't the only one getting doused by his teammates after the Cardinals' first walk-off win of 2019.
Kolten Wong led off the inning with a one out double down the right field line off Mike Montgomery (1-1) and scored the winning run.
The win capped one of St. Louis' best all-around pitching efforts of the season, as starter Miles Mikolas allowed a second inning run on pitcher Yu Darvish's sacrifice fly that knotted the game 1-1, but then shut down the Cubs through seven strong innings.
Carlos Martinez worked a scoreless eighth and Cards closer Jordan Hicks (2-2) worked around two walks while pitching the ninth and tenth innings, allowing no hits and striking out two.
Marcell Ozuna's sacrifice fly in the first inning gave St. Louis an early lead before Chicago tied it in the second.
Game Notes: 
The walk-off victory was the first for St. Louis since Tyler O'Neill's game-ending homer against the Giants on September 22, 2018.
Carpenter has six career walk-off RBI, all coming in the months of April and May (three each).
Paul Goldschmidt extended his on-base streak to 11 games with a single in the fourth inning.