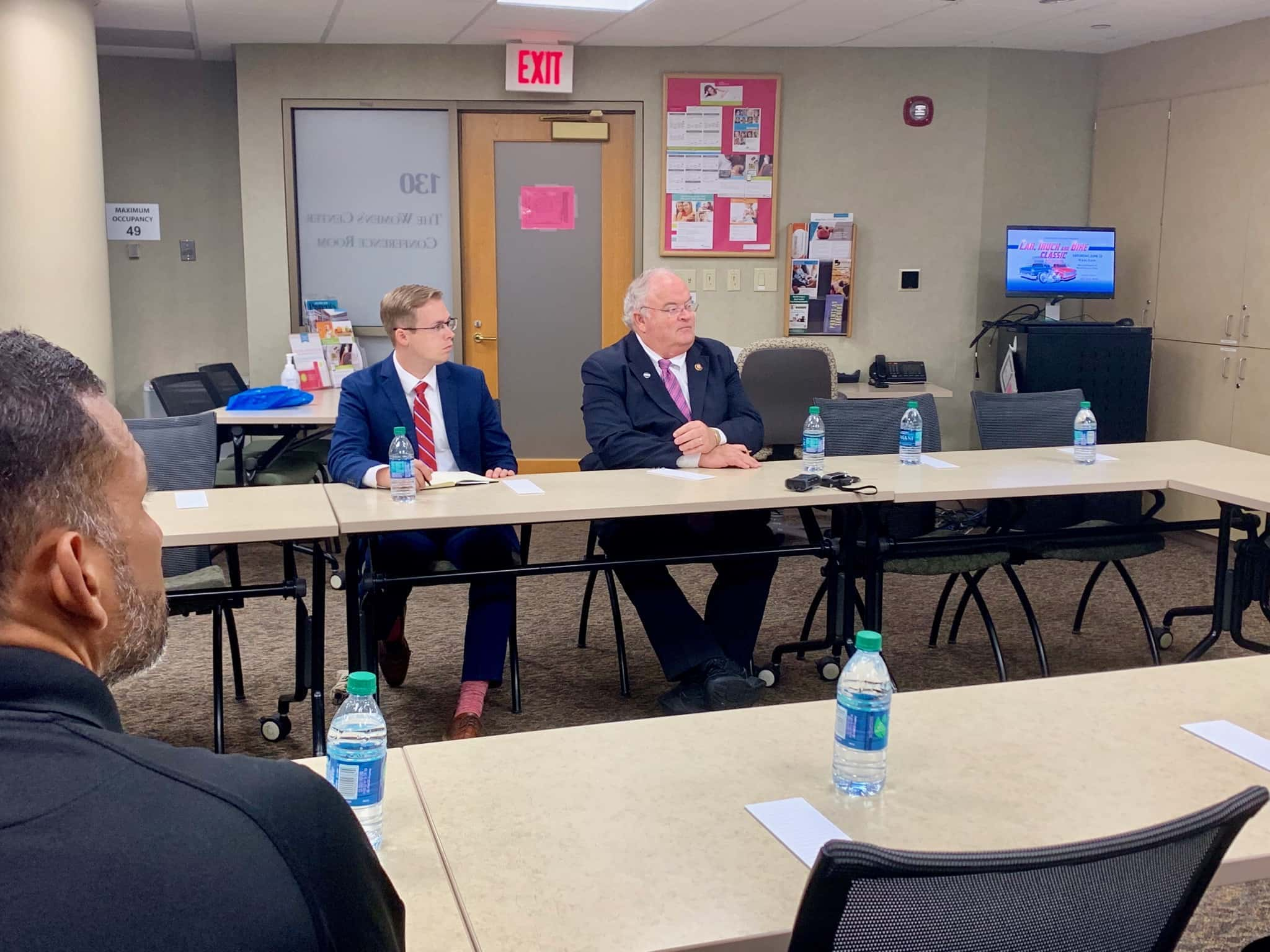 The opioid crisis in Missouri was the theme of a roundtable discussion led by Southwest Missouri Congressman Billy Long at Cox South this morning.
Long and Cox Health officials discussed what thoughts and plans the congressman needs to take back to Washington in order to help hospitals, addicts and the community as a whole.
Cox officials discussed the need for a type of supervised short-stay housing facility where addicts can be taken when they don't quite need medical attention, but need help getting clean.
Officials say the facility would free up emergency room beds and have a place for doctors and law enforcement officers to take drug users if they are considering getting treatment.
Leaders at Cox also discussed a treatment plan they rolled out this past November called MAT, or Medication Administration Treatment. The program is a combination of meetings to discuss treatment, along with a patient taking medications that can help with withdrawal symptoms and lessen the "high" of opioids if patients do relapse.
Long and Cox officials also took time to discuss the need for a Prescription Drug Monitoring Program in the state. Missouri is the only state in the U.S. that has not adopting some kind of database for prescription drugs.