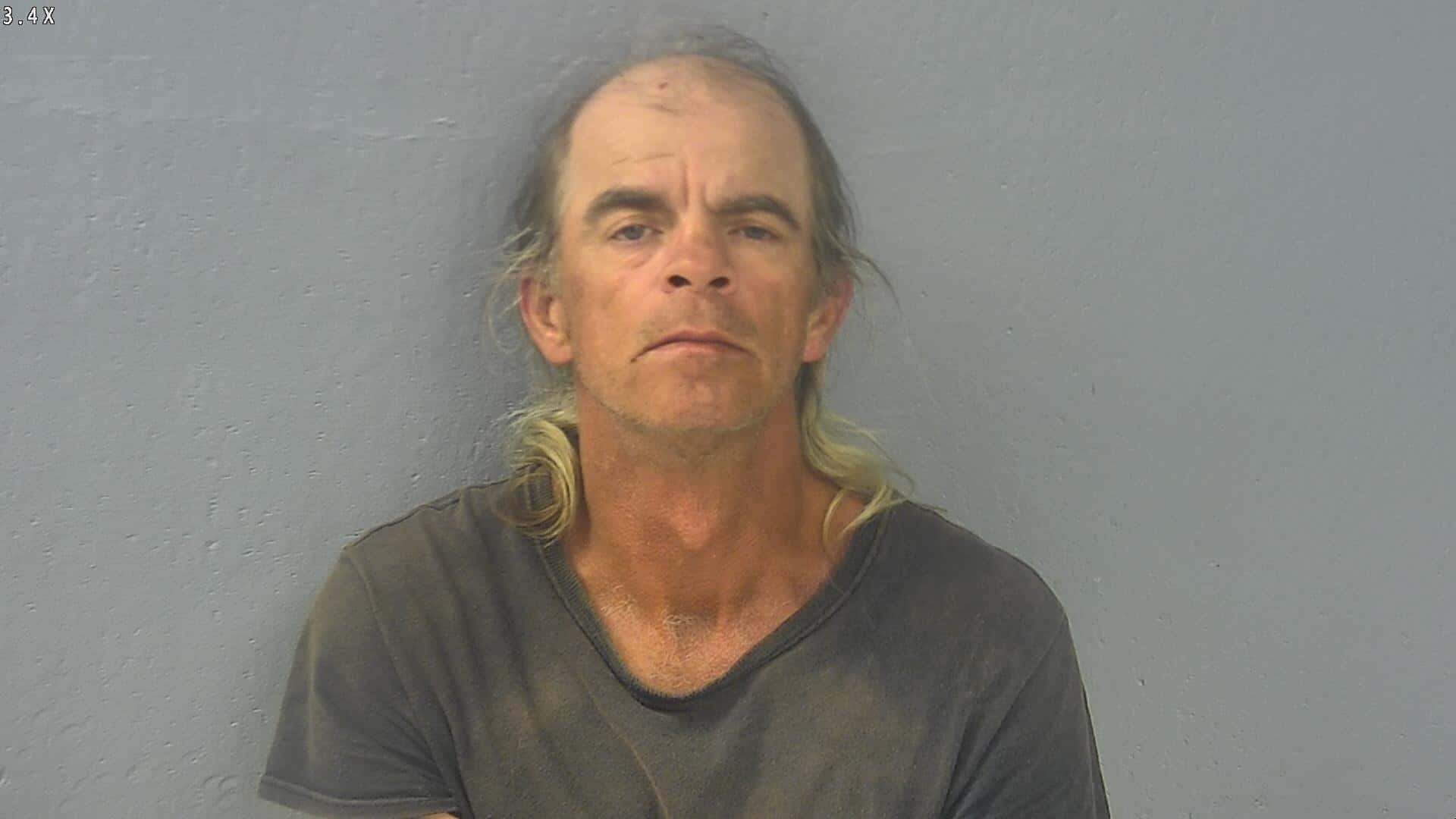 A fugitive, who was an unregistered sex offender out of Kansas City since 2017, was arrested by U.S. Marshals in Springfield.
Investigators found James Eslinger near the 700 block of West Commercial Street.
Eslinger was convicted of a sexual assault of a woman in Battlefield in 1998.
(Information provided by the U.S, Marshals Office)
SPRINGFIELD, MO. –U.S. Marshal Mark S. James, Western District of Missouri announces the arrest of fugitive James H. Eslinger on June 10, 2019:
On Monday June 10, 2019, the U.S. Marshals Service-Midwest Violent Fugitive Task Force arrested James Eslinger near West Commercial Street in Springfield, Missouri. Eslinger was an unregistered sex-offender, and had been a fugitive since 2017. Eslinger's original offense occurred in 1998, when he was convicted of the sexual assault of a 22 year old woman in Battlefield, Missouri. Eslinger absconded from parole in the Kansas City, Missouri area in 2017, and he remained on the run from law enforcement since that time.
In June 2019, U.S. Marshals Service investigators began looking for Eslinger. Task Force investigators quickly developed information placing him in the Springfield area. On Monday, Marshals Service investigators located Eslinger near 700 W. Commercial Street, where they took him into custody without incident.
Prior to his capture, the "Missouri Most Wanted" website, (www.missourimostwanted.org.), featured Eslinger as a Most Wanted Fugitive. Missouri Most Wanted features dangerous fugitives from across the state who threaten public safety through past or current sexual offenses, violent acts, and the commission of dangerous felonies. The U.S. Marshals Service investigated this fugitive case in partnership with the Missouri State Highway Patrol, and the Missouri Information Analysis Center. This statewide effort resulted in the re-incarceration of one of Missouri's most wanted sex predators.
The U.S. Marshals Midwest Violent Fugitive Task Force—Springfield Division, operates in conjunction with members of the Greene County Sheriff's Office, the Christian County Sheriff's Office, the Springfield Police Department, and the Joplin Police Department. The mission of U.S. Marshals Service fugitive programs is to seek out and arrest fugitives charged with violent crimes, drug offenses, sex offenders and other serious felonies. To accomplish this mission, the U.S. Marshals Service partners with local law enforcement agencies in 94 district offices, 85 local fugitive task forces, 7 regional task forces, as well as many foreign countries.
Submit tips on fugitives directly and anonymously to the U.S. Marshals Service by downloading the USMS Tips app to your Apple or Android device, or online at https://www.usmarshals.gov/tips/index.html.
(photo provided by Greene County Sheriff's Office)