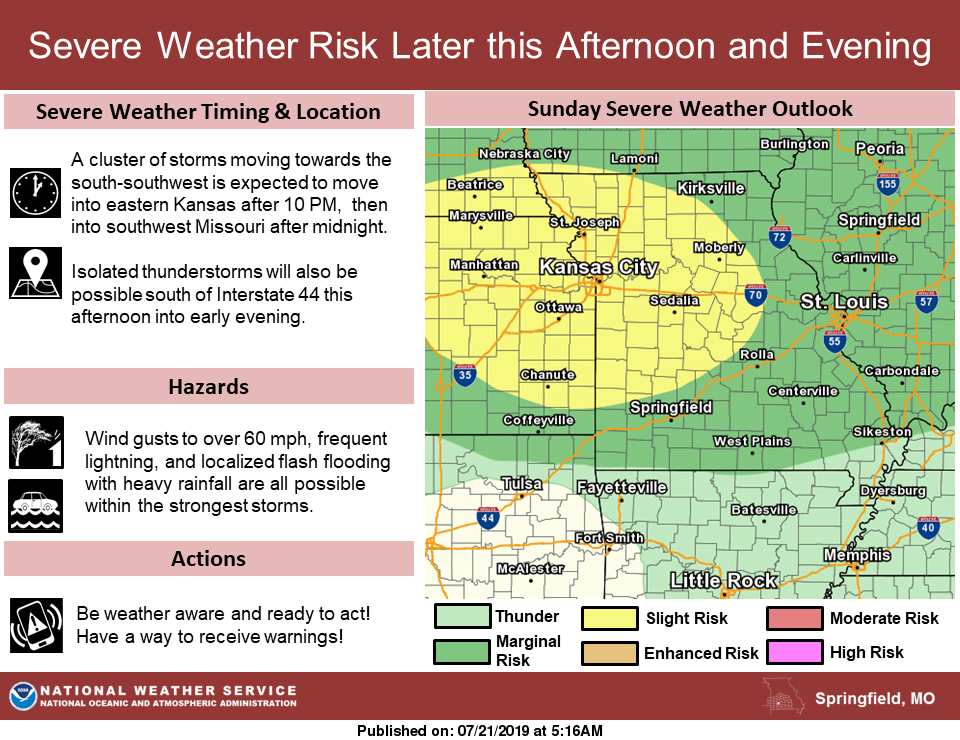 The cooling trend is arriving soon for all of us across the Ozarks but there's also a chance for severe thunderstorms later today.
Meteorologist Eric Wise with the National Weather Service in Springfield says while we're going to have another hot day it will start to change by later this afternoon with a chance of severe thunderstorms this evening north of highway 60.
Wise says some of those storms could produce damaging straight-line winds and hail to the size of pennies and will be mainly north of highway 60.
The weather service says cooler temperatures will be coming in for most of next week.
An excessive heat warning remains in effect until 8 this evening for counties north and west of I-44, and everyone else is under a heat advisory.
 (photo provided by the NWS in Springfield)