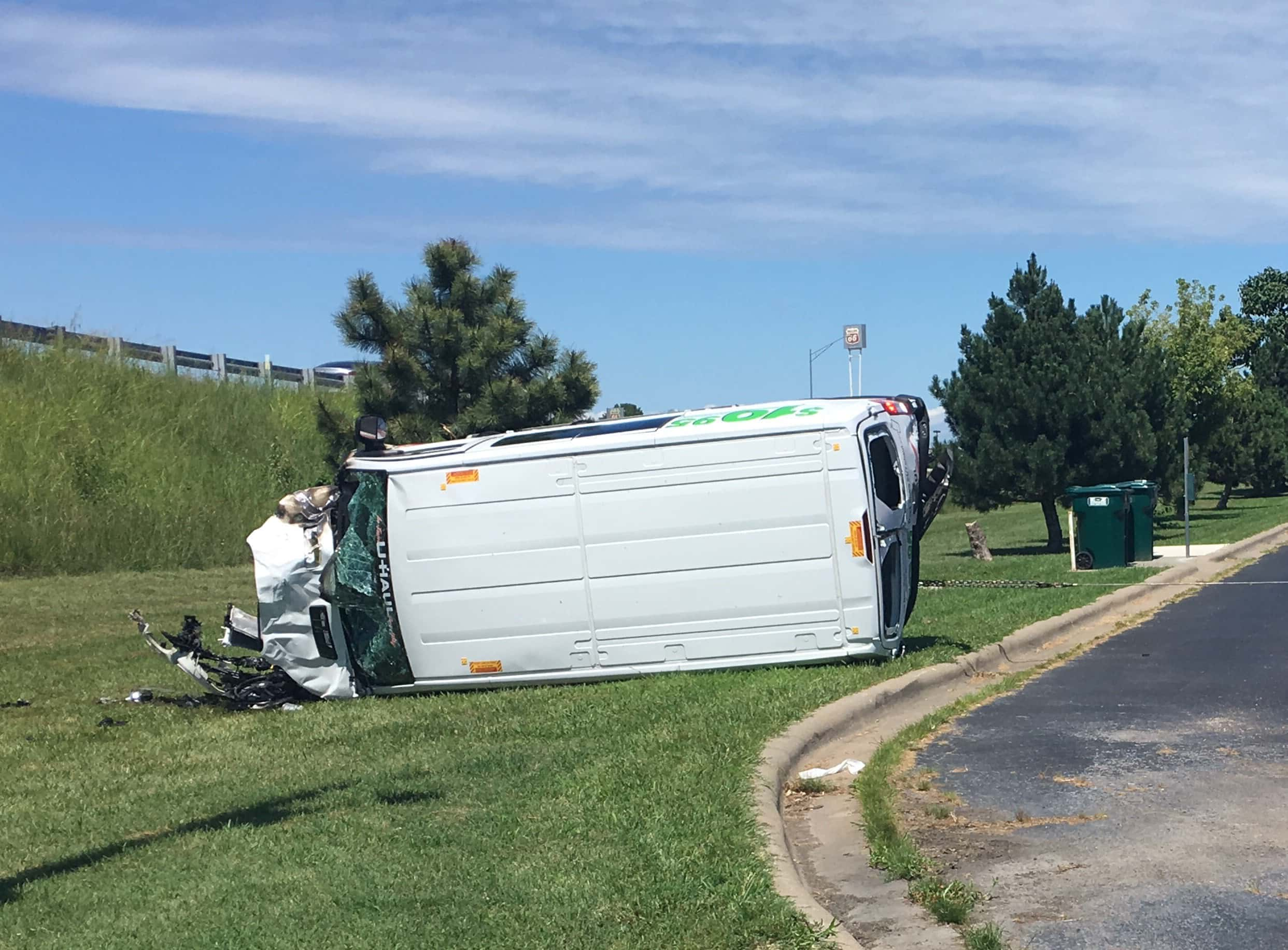 A man is in custody after leading Springfield Police on a pursuit that started in the city and ended near Marshfield.
The man was reportedly driving a stolen U-haul van, hitting speeds near 100 miles an hour on I-44.
He was also making bad passes and trying to avoid spike strips.
He was finally arrested after he rolled the van around the 100 mile marker and it caught fire.
He was injured in the crash.