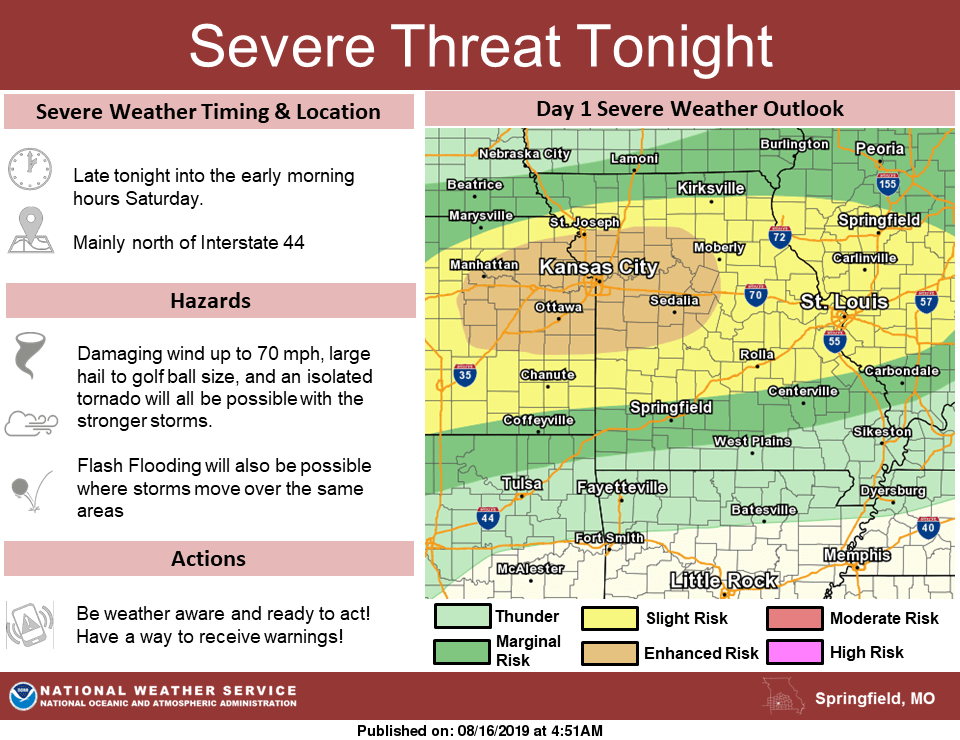 Showers and storms moving across the Ozarks Friday morning should move out of the area in the afternoon, but another round is on the way Friday night.
The National Weather Service says the highest severe weather risk is north of I-44, but there are some questions about where the overnight storms will track.
Those storms that do develop will be capable of producing 70 mile per hour wind gusts, hail at least golf ball size, even an isolated tornado.
The KTTS Storm Chasers will keep you up to date with the latest watches and warnings.