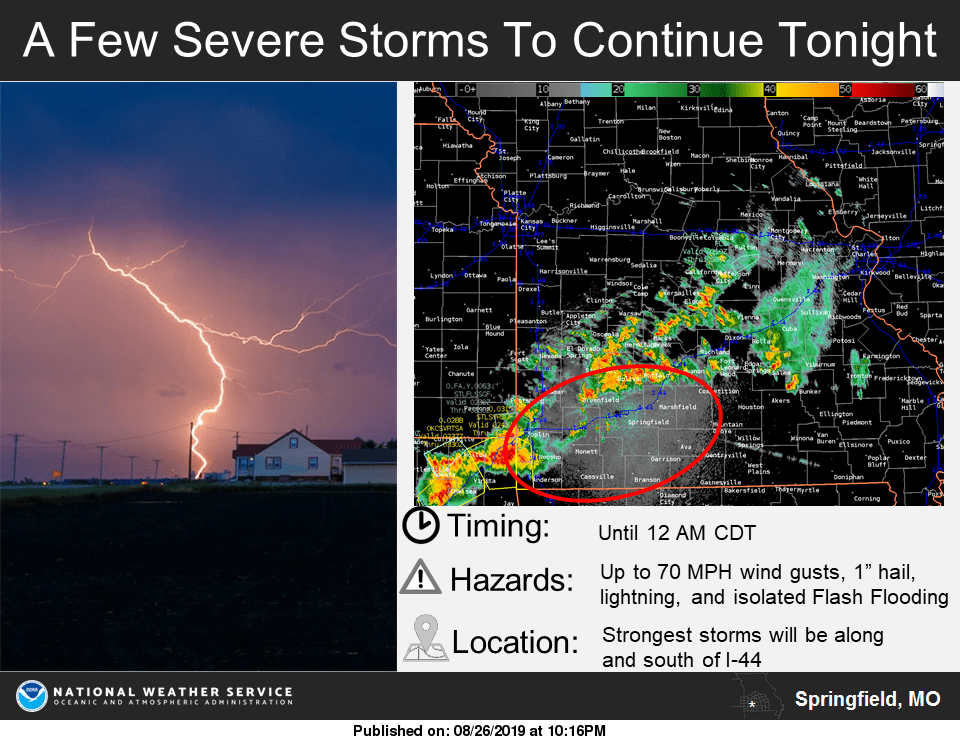 The Ozarks could be getting another round of thunderstorms and some could be severe.
Meteorologist Gene Hatch with the National Weather Service in Springfield says they're watching a cold front pushing across eastern Kansas which is beginning to develop some additional thunderstorms.
Hatch also says after the first system moved through earlier today the atmosphere has recovered from earlier today with winds turning back out of the south and bringing in some additional stability across the area.
The weather service says says the primary concern with this system will be damaging winds, quarter-sized hail, and an isolated tornado or two.