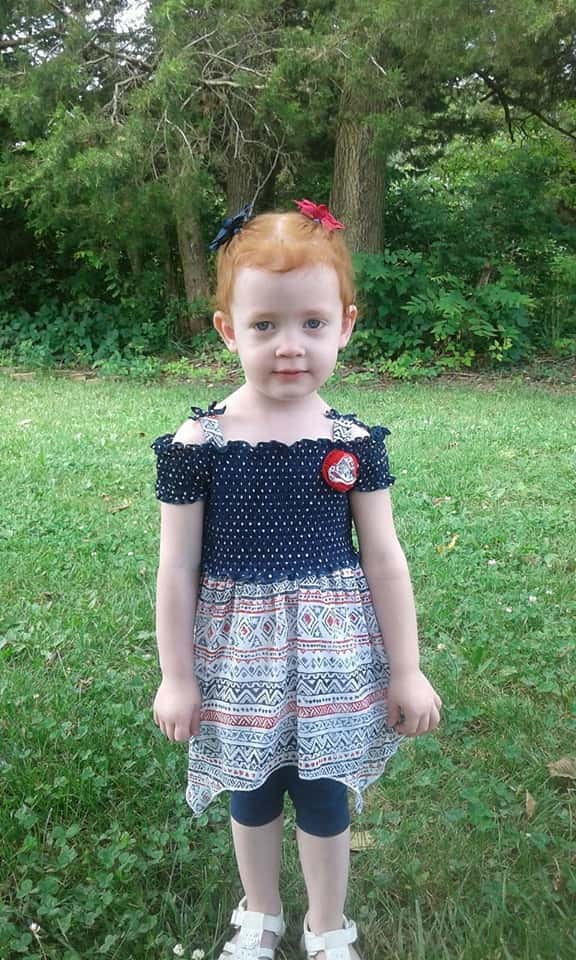 UPDATE: The Missouri State Highway Patrol has confirmed the body of Vivian Fitzenrider, the missing three year old girl from Mountain Grove, was discovered in a pond near the home just after 7 a.m.
Patrol Sergeant Jeff Kinder tells KTTS News the body was discovered by one of the patrol's marine enforcement officers.
Kinder says there was also a larger body of water that was the subject of the search, which went on throughout the night with nearly 300 volunteers as well as numerous first responders.
Kinder says the chief of police wants to thank everyone involved in the search and for all the prayers from the community.
The sergeant says at this point, there's no indication of foul play, but an autopsy will be conducted, and a child fatality review board will review the case.

Original Story: 
Mountain Grove Fire Department is looking for a missing 3 year-old girl.
More than 300 people have showed up to search for the girl, named Vivian, and authorities are not asking for more volunteers at this time.
Vivian disappeared around 6 p.m. Tuesday from near 13th and Oakview.
There's a wooded area nearby with thick brush.
Authorities do not think this is an abduction, and that's why an Amber Alert has not been issued.
The Osage Beach Fire Search and Rescue Team arrived overnight, and specialized dogs have been brought in to assist with the search.
Vivian has red hair and was last seen wearing an old navy shirt and blue jeans.
If you have any information that can help, please call 911.