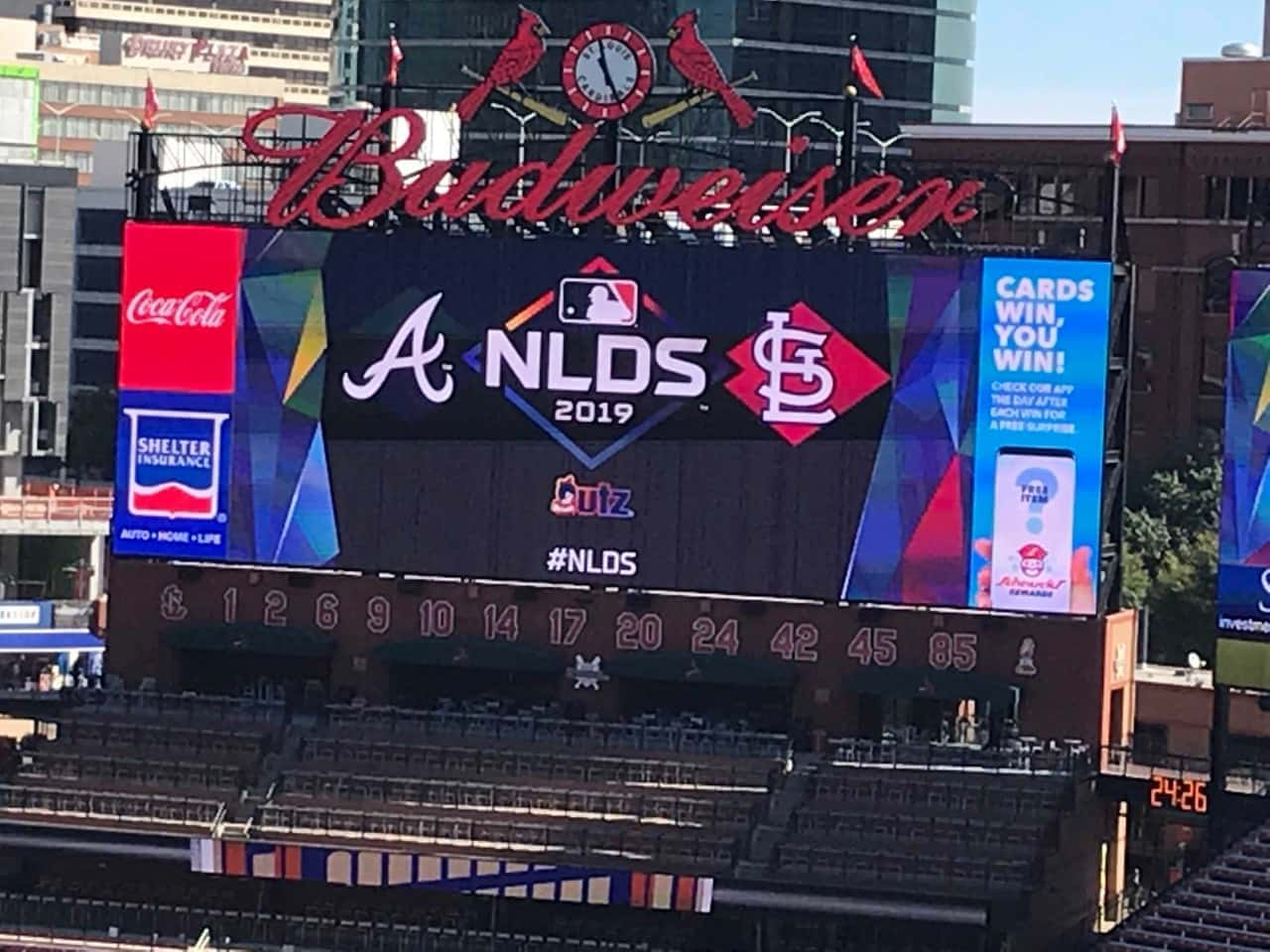 Sunshine and cool weather are greeting fans filing into Busch Stadium in downtown St. Louis ahead of Game 4 of the National League Division Series.
The Cardinals, facing elimination, will send rookie Dakota Hudson (15-7, 3.35 ERA in 2019) to the mound as they try to knot the series and force a deciding fifth game in Atlanta.
Atlanta will counter with lefthander Dallas Keuchel.
Here are the starting lineups for both teams:
Atlanta Braves:
Ronald Acuna, Jr.—cf
Ozzie Albies—2b
Freddie Freeman—1b
Josh Donaldson—3b
Nick Markakis—lf
Matt Joyce—rf
Brian McCann—c
Dallas Keuchel—p
St. Louis Cardinals: 
Dexter Fowler—cf
Kolten Wong—2b
Paul Goldschmidt—1b
Marcell Ozuna—lf
Yadier Molina—c
Matt Carpenter—3b
Tommy Edman—rf
Paul DeJong—ss
Dakota Hudson—p
We'll have complete coverage after the game, with reaction from the Cardinals clubhouse.