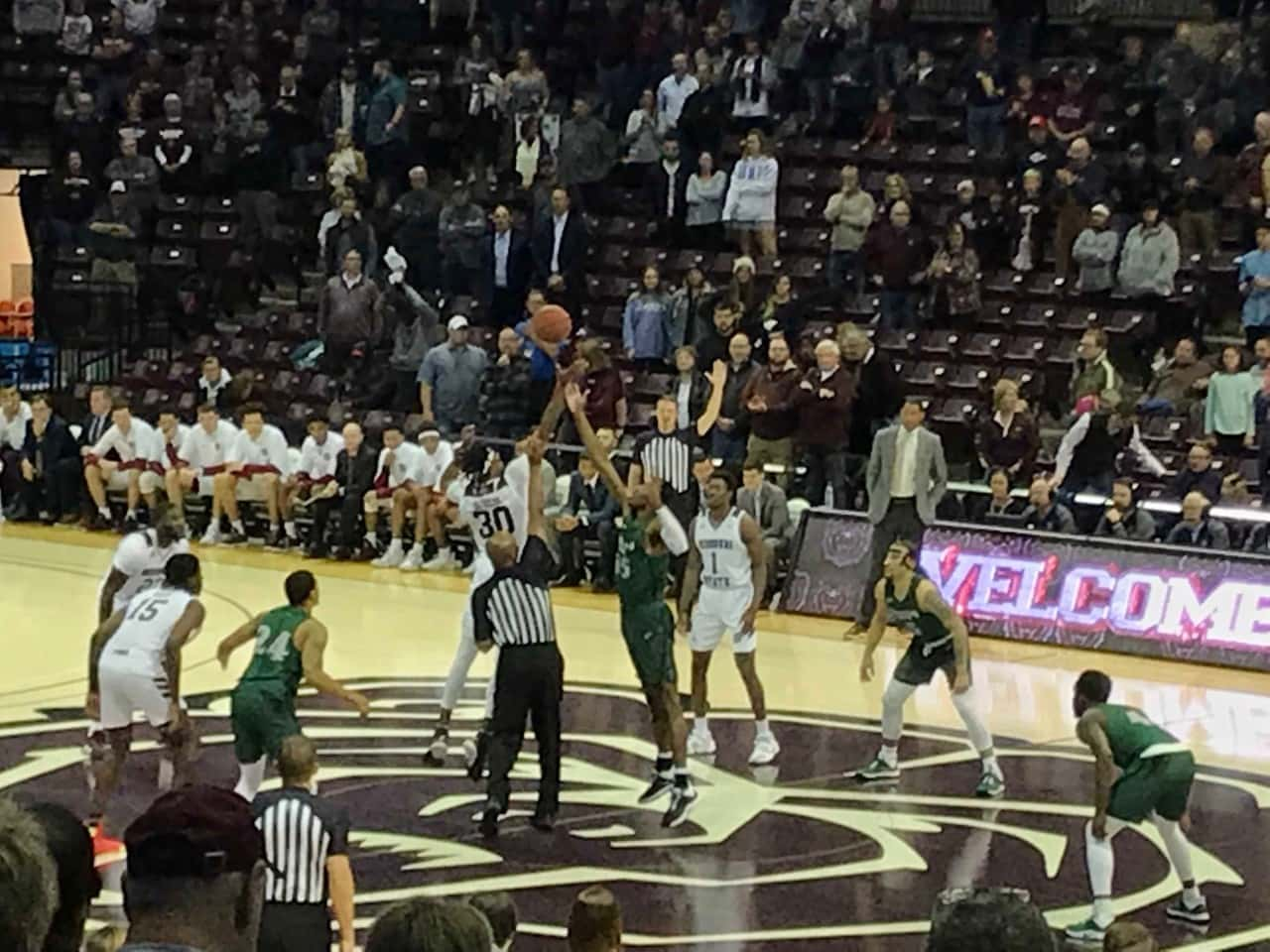 The Missouri State Bears led from start to finish, beating Cleveland State 73-53 Tuesday night at JQH Arena in Springfield.
Junior Tyrik Dixon got it started early, draining a three pointer just 23 seconds into the contest to start an 8-0 run  out of the gate.
Torrey Patton's three pointer at the 12:35 mark of the first half brought the Vikings to within six of the lead, 13-7.
But Josh Hall and Keandre Cook picked up back to back buckets to push the lead back to double digits at 17-7.
Missouri State pushed the lead up to 18 points before going into the locker room at the half with a 39-23 advantage.
The Bears never let Cleveland State pull any closer than 14 the rest of the way, pulling ahead by as many as 24 points in the final five minutes of the game.
Cook led all scorers with 19 points, with Tulio Da Silva adding 13 and Lamont West 10 points.
Senior Kabir Mohammed nearly picked up a double-double in 18 minutes of playing time, leading the team with 11 rebounds and scoring nine points.
Mohammed and freshman Ford Cooper, Jr. talked to the media following Tuesday's game:
Tyrese Potoma and Daylen Williams scored ten points each to lead the Vikings (1-2).
The Bears shot poorly from the field (20-53), including five of 17 from the three point line, but got fouled early and often, making a living from the free throw line.
Missouri State hit 28 of 36 foul shots (78%).
Just two days after turning the ball over 20 times, the Bears had 15 turnovers in Tuesday's game.
MSU out-rebounded Cleveland State 49-35, with 33 of those coming on the defensive end.
Missouri State hits the road for its next four games, including a tournament in Charleston, South Carolina.
Before that, the Bears will play at 21st ranked Xavier Friday night at 6:00.
Game Notes: 
Sophomore Jared Ridder from Springfield's Kickapoo High School missed his second straight game with a bad ankle sprain, and Ford says he'll probably miss the remainder of this week.
Junior transfer Gaige Prim worked out before Tuesday's game, and Ford says he could be "available" for his first minutes of the season in Friday's game.
The Bears hadn't met Cleveland State since 1990, when both teams were members of the former Mid-Continent Conference.
Tuesday's announced attendance at JQH Arena was 3,800.