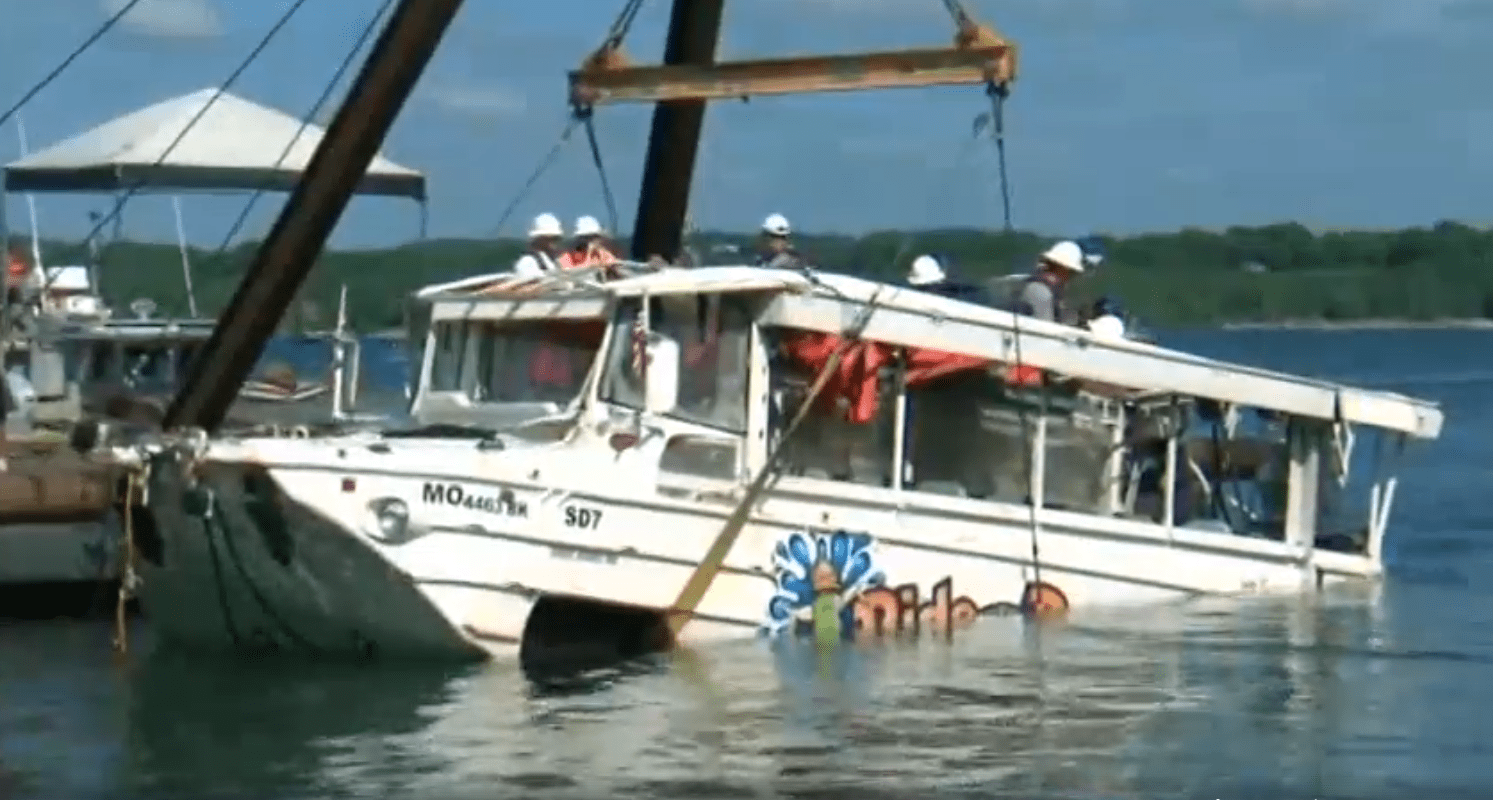 A judge has ruled two companies who owned the duck boat that killed 17 people when it sank on Table Rock Lake are still responsible for paying any damages after trying to use a nearly 170-year old law to get out of it.
Ripley Entertainment and Ride the Ducks International wanted an 1851 maritime law to cap the damages at no more than the value of the boat that sank, which amounts to $0.
A federal judge ruled this week the companies are not protected by the law because Table Rock Lake is not considered a navigable waterway.
The law would have prevented them from owing any damages in the 33 lawsuits filed against them. Most of them have already been settled out of court.
17 people died when a duck boat sank during severe weather on Table Rock Lake on July 19, 2018.
The companies are already appealing the ruling.
The general manager, the operations supervisor and the captain of the duck boat all face criminal charges in the sinking.