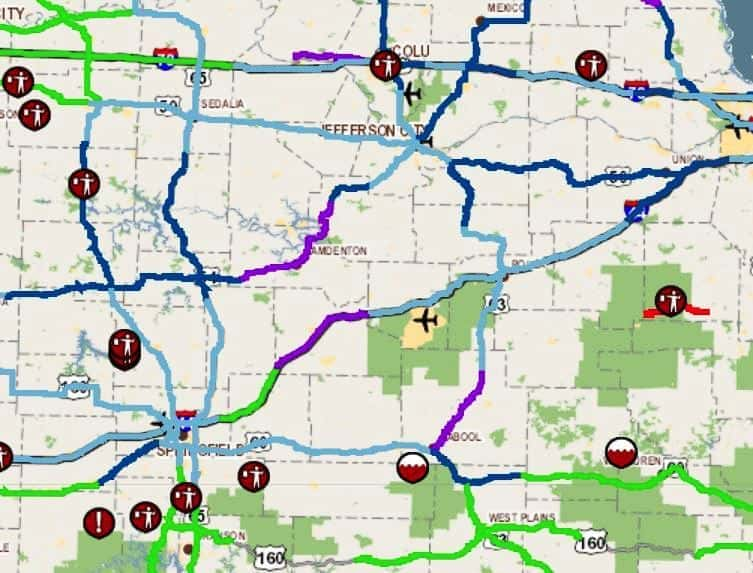 UPDATE: With the snow ending, many of the roads that were partly to snow covered are now clear to mostly clear. As of 8:45 a.m., some highways southeast of Springfield from Gainesville to West Plains up to Cabool are partly snow covered due to the light snow that fell in the area Thursday morning.
Original Story: Some highways in the Ozarks remain at least partly snow covered Thursday morning.
MoDOT's Traveler Information Map shows I-44 and other roads snow covered in the Lebanon area.
Highway 39 between Greenfield and Stockton is snow covered, while 39 is partly covered south of Greenfield down into Aurora.
Highway 54 is partly snow covered from El Dorado Springs east to all the way past Preston.
Get statewide road conditions from the MoDOT Traveler Information Map.