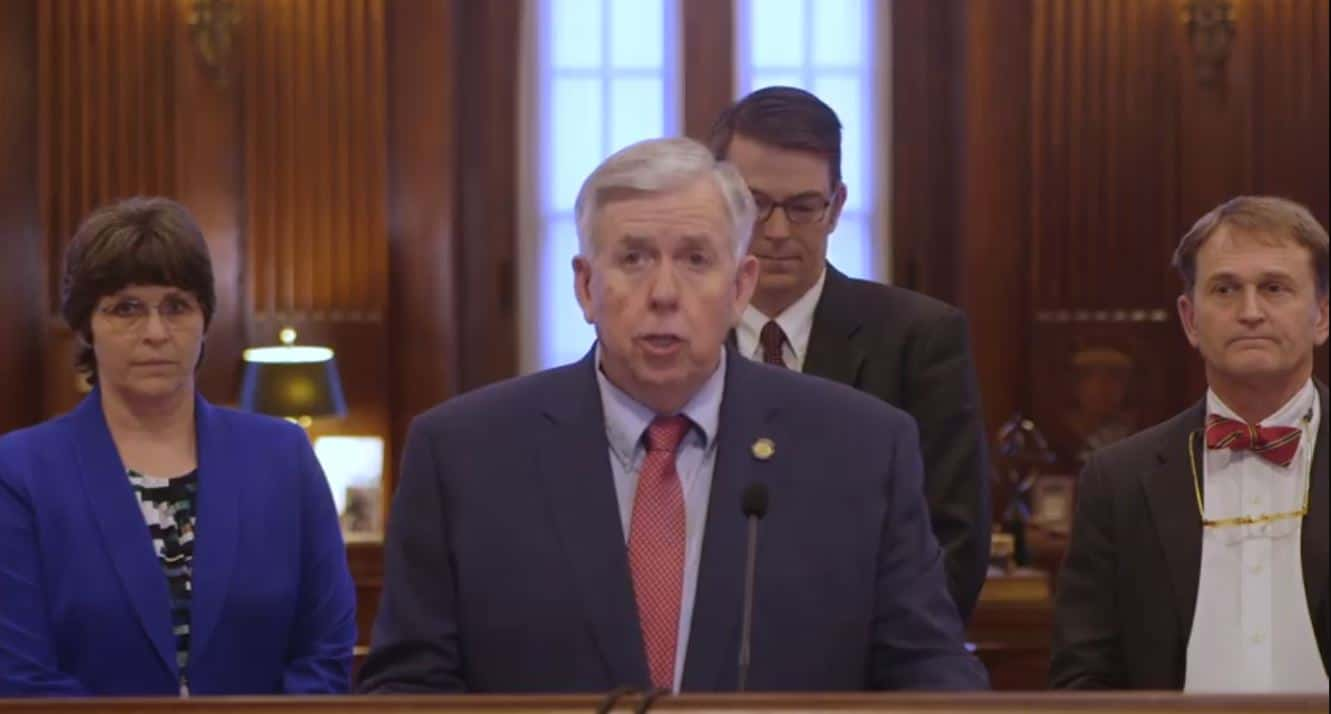 Governor Parson has issued a statewide stay-at-home order, effective Monday morning, April 6 and running through Friday night, April 24.
Under the order, people are asked not to leave their homes or residences.
He's asking people to avoid all social gatherings.
Public and charter schools will remain closed.
Read the news release: https://t.co/uAcVVelKVp

Read the order: https://t.co/L4c05ewwbz

— Governor Mike Parson (@GovParsonMO) April 3, 2020
There are now 2,113 cases of the coronavirus statewide.
Parson says more than half of the positive test results for the coronavirus have been in the St. Louis region.
Parson has been under increasing pressure to issue a statewide order from health professionals and Democrats.
House Minority Leader, Crystal Quade says:
"I am thankful for Governor Parson's decision to impose a statewide stay-at-home order. I'm also thankful for the countless medical professionals and Missourians from across the state who contacted his office in recent weeks urging him to take this action.

"While the governor kept insisting urban and rural areas must be treated differently for economic reasons, the truth is we are all at risk regardless of where we live. This decision is necessary, and if it had been done sooner fewer Missourians would be at risk."