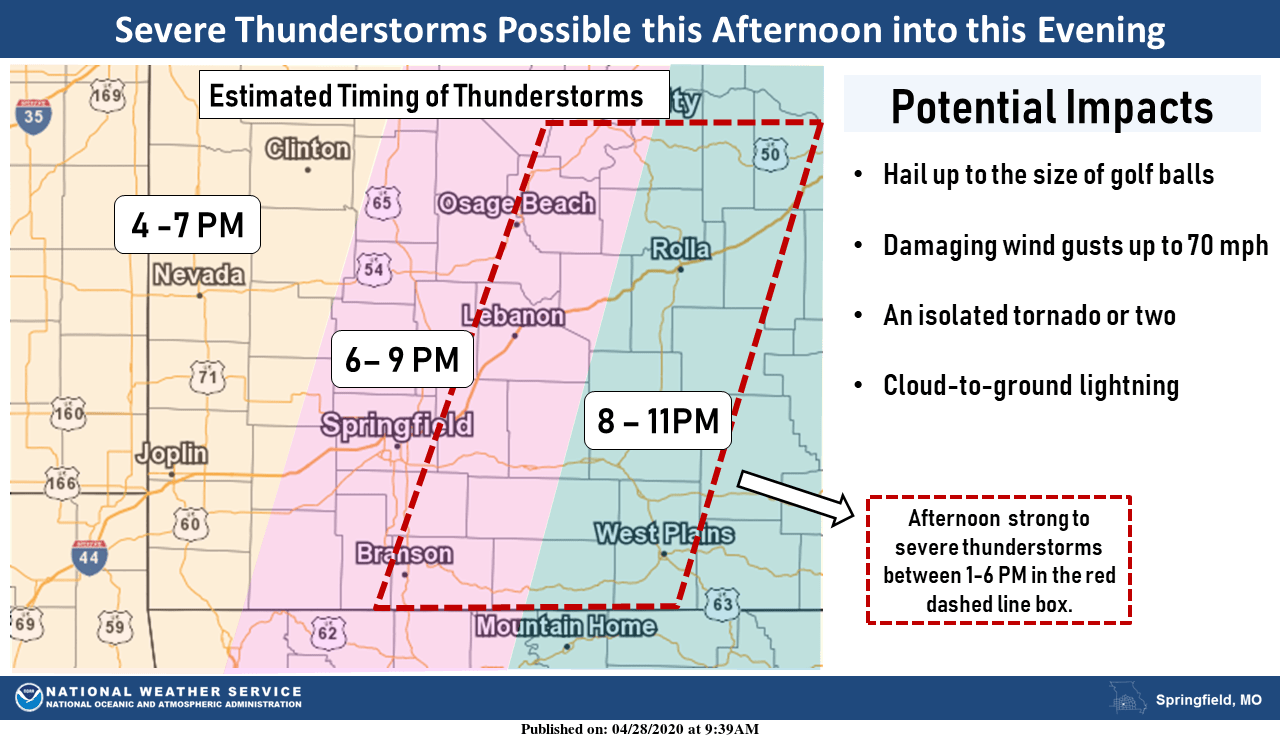 The National Weather Service issued a Tornado Watch for areas west and southwest of Springfield until 11 p.m., including McDonald, Newton, Jasper, Barton, Barry, Lawrence and Stone Counties.
The rest of the Ozarks, including the Springfield metro area, is under a severe thunderstorm watch until 11 p.m.
All of the Ozarks is in an enhanced risk for severe thunderstorms late Tuesday afternoon and evening, including golf ball size hail, 70 mile per hour winds, and isolated tornadoes.
The severe thunderstorms along the front will likely enter the western Ozarks by 5 p.m. and move through the Springfield metro area by 7-8 p.m. and exiting the eastern Ozarks by 9-10 p.m.
The KTTS Storm Chasers will keep you up to date with the latest watches and warnings.