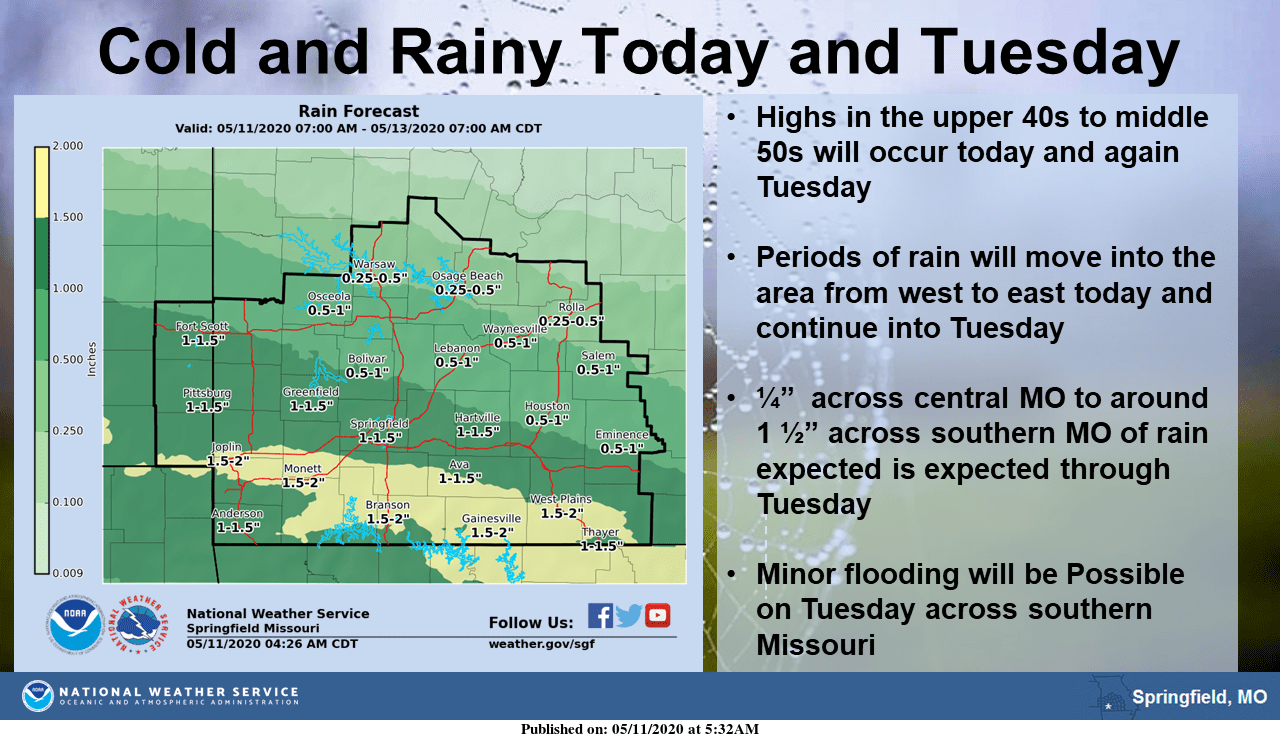 We can expect cool and rainy conditions in the Ozarks over the next two days, with highs barely reaching the 50's Monday and Tuesday.
The National Weather Service says around one and a half inches of rain are possible across southern Missouri, with lesser amounts to the north of Springfield.
We'll have scattered storms on Wednesday and Thursday. A few of the stronger storms in western Missouri are capable of producing some hail.
Strong to severe storms are possible by Thursday night and Friday as a cold front moves into the area.
Scattered thunderstorms will remain possible this weekend.