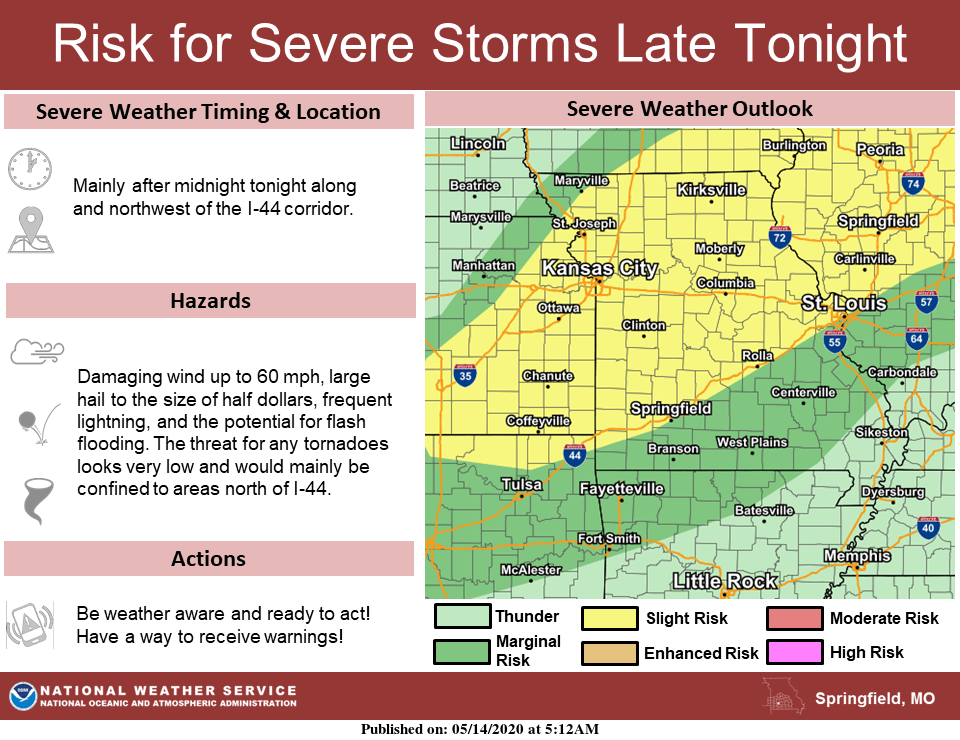 A line of thunderstorms will push into west central Missouri around midnight and move south through the Ozarks.
The National Weather Service says damaging wind gusts up to 60 miles per hour and hail up to half dollar size will be the primary severe weather risks.
The storms are expected to be strongest along and north of Interstate 44 and weaken as they move into southern Missouri.
Meteorologists say the risk for any tornadoes looks very limited and would mainly be confined to areas north of I-44.
The line of storms will produce frequent cloud to ground lightning and heavy rainfall rates, which may lead to flash flooding.
The KTTS Storm Chasers will keep you and your family up to date with the latest watches and warnings, with mobile units in the field to track the storms as the move through the Springfield metro area.