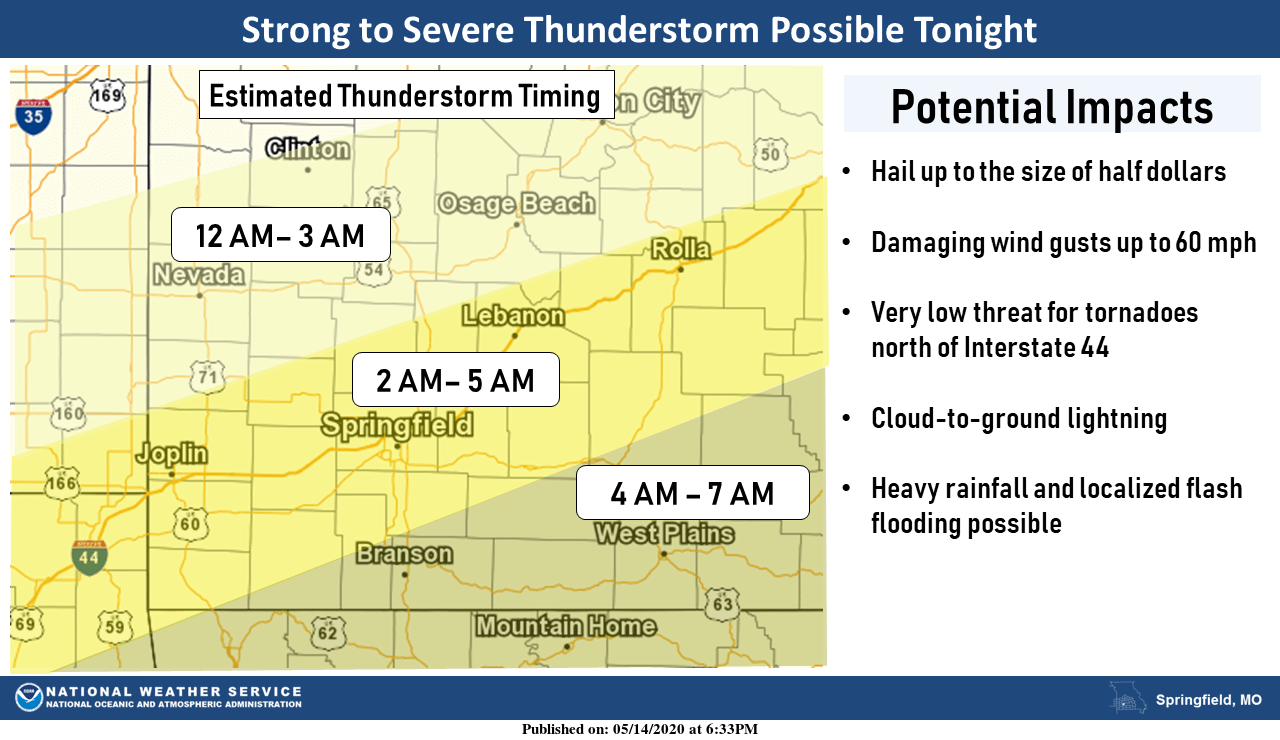 Large hail and damaging winds are the main threats with storms moving through the Ozarks overnight Friday morning.
The National Weather Service has issued a severe thunderstorm watch until 5:00 a.m. for Barton, Cedar, Hickory and St. Clair Counties and until 6 a.m. for the Springfield metro area and all but our far southern counties.
Severe thunderstorms moved through eastern Kansas and the Kansas City, Missouri area late Thursday night, and will continue to track south into the Ozarks.