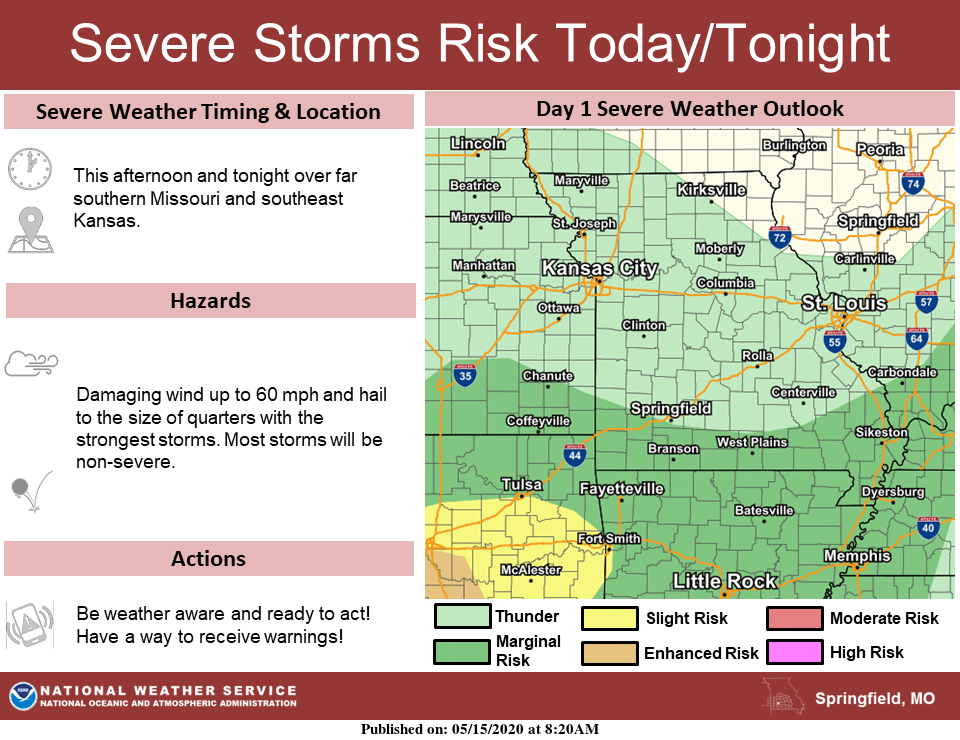 While the overall severe weather threat is pretty low, the National Weather Service says a few strong storms are possible Friday afternoon and evening, mainly along and south of Highway 60.
The biggest threat will continue to be heavy rain and flooded roadways, with additional rain from now into early Sunday.
Highway CC was closed Friday morning west of Fair Grove because of water over the roadway.
Pleasant Hope recorded 2.24 inches over the last 24 hours, with 2.10 inches west of Strafford.
In Shannon County, near Round Spring, there was a report of a neighbor's cows in a valley washed away.
More than 4.6 inches of rain was reported over 24 hours east of Summersville.