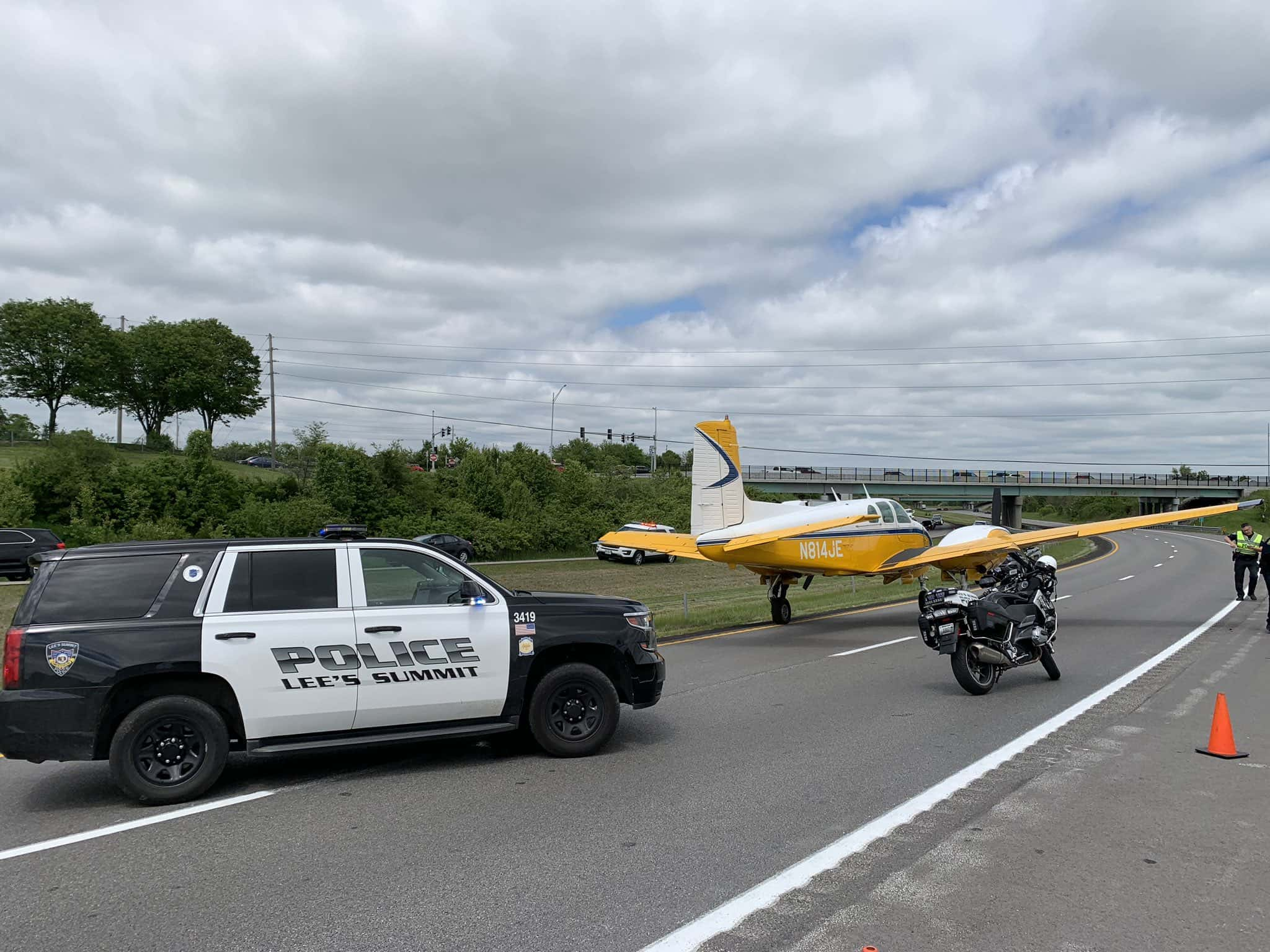 A pilot had to make an emergency landing on I-470 in Lee's Summit.
At approx. 2pm, a pilot was making his final approach to land at the Lee's Summit airport when he experienced sudden engine failure in one of two engines. The pilot landed on the nearby roadway of I-470 between Douglas and Colburn. No one was injured. @LSPDPIO @MoDOT_KC pic.twitter.com/AIm2yAaBZu

— MSHP Troop A (@MSHPTrooperA) May 19, 2020
The Highway Patrol says the twin-engine plane was getting ready to land when one of the engines stopped.
There were no reports of any injuries.
Traffic reopened around 4 p.m.
— MSHP Troop A (@MSHPTrooperA) May 19, 2020
More: If you look closely, the plan is being taxied down I-470 to the Strother Rd. Exit…. pic.twitter.com/6BFomNVt1h

— MoDOT Kansas City (@MoDOT_KC) May 19, 2020