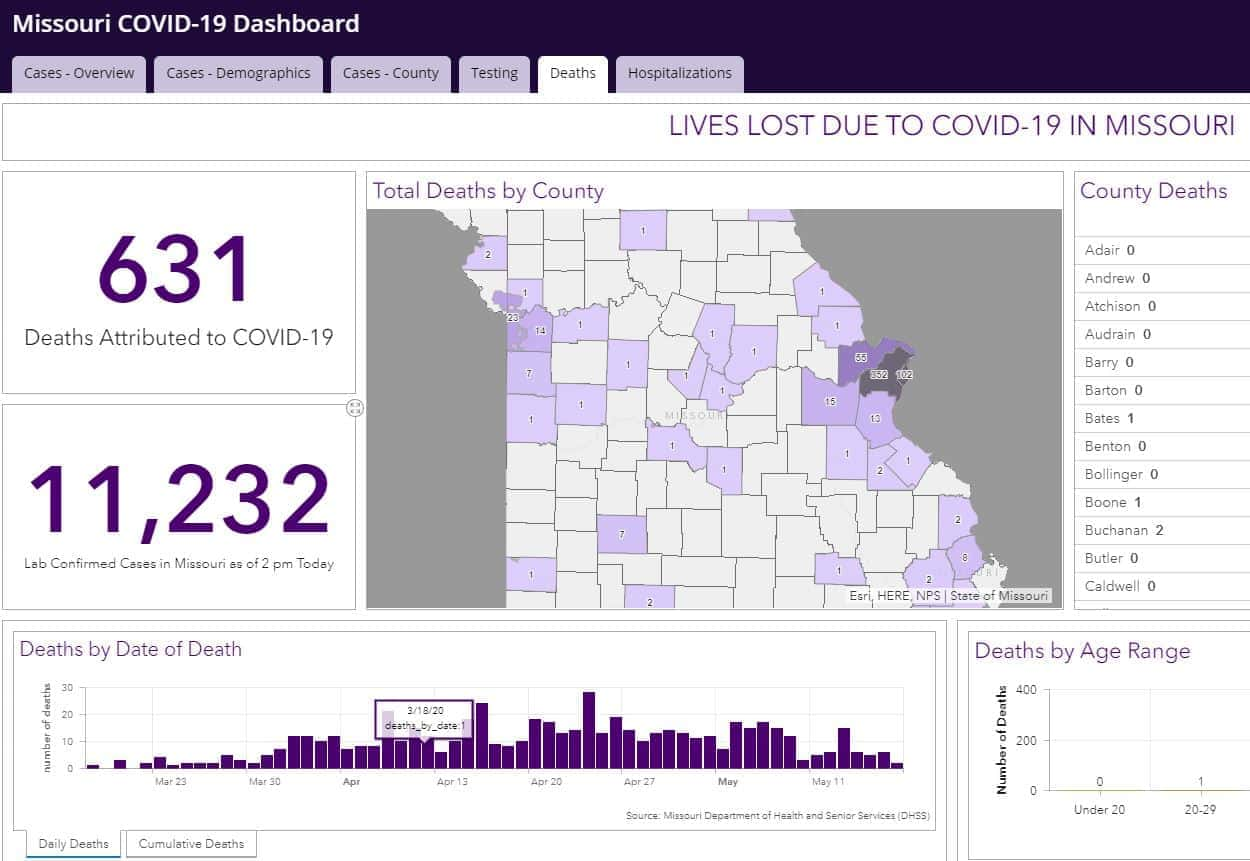 Governor Parson says the state has a new COVID-19 dashboard.
It includes comprehensive data like the percentage change in case totals at the state and county levels.
It also has more detailed information about testing and hospitalizations.
631 people have died from COVID-19.
11,232 people have tested positive for the coronavirus.
Today, we launched a new online dashboard with COVID-19 data from across the state: https://t.co/1YM9BpWCFF

Throughout COVID-19, we have worked very hard to be transparent and provide the most accurate, up-to-date information as possible, and the same goes for this dashboard. pic.twitter.com/I45yHdlvds

— Governor Mike Parson (@GovParsonMO) May 20, 2020