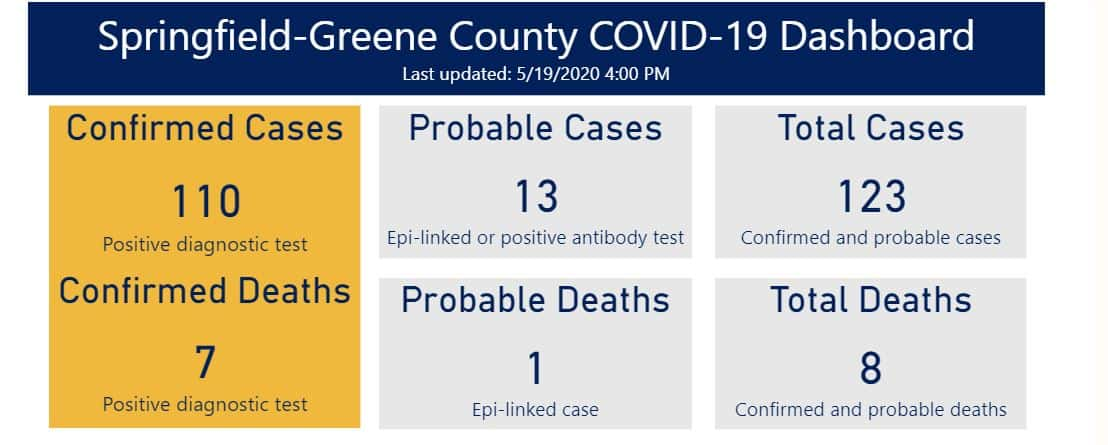 The Springfield-Greene County Health Department has added new information to its COVID-19 dashboard, including probable cases and how many people have been tested to date.
Confirmed cases require a positive diagnostic test, while probable cases take into account a positive antibody test or someone who's showing symptoms of the coronavirus and is closely connected with a positive case.
The dashboard also shows how many people have been released from isolation as well as the number of people who have required hospitalization.
There have been eight deaths from COVID-19 in Greene County, but none since April 9th.