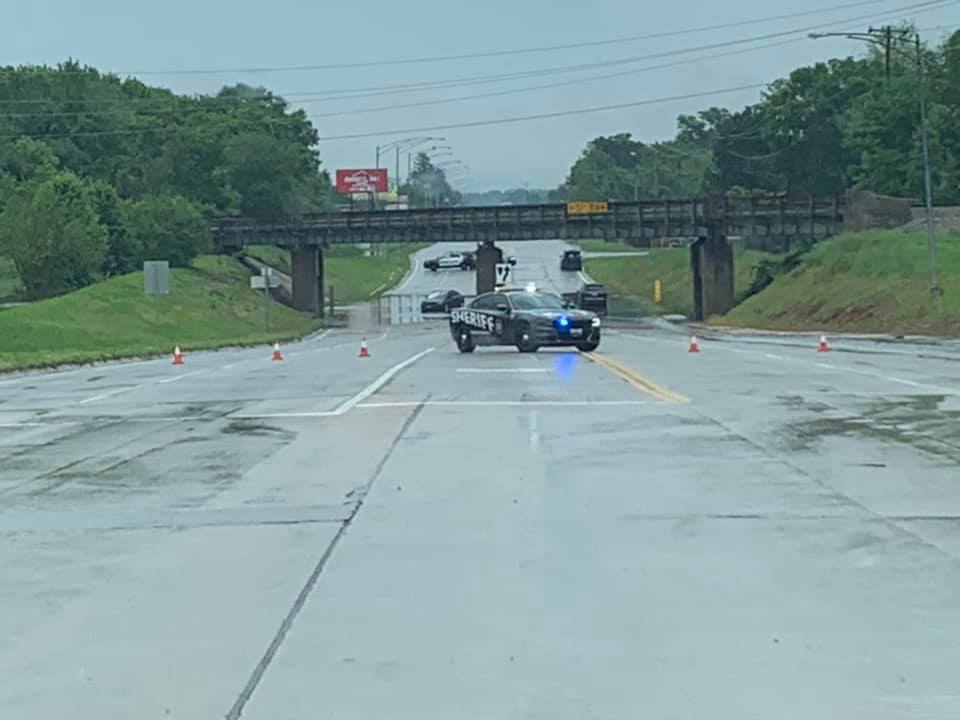 The National Weather Service has issued a flash flood warning for southwestern Greene County until 1:00 p.m. Friday.
Meteorologists say some locations that will experience flooding are Springfield, Battlefield, Ash Grove, Republic, Willard, Brookline and Bois D'Arc.
The National Weather Service office in northwest Springfield measured 3.8 inches of rain between 3 and 7 a.m.
Flooding will occur along small creeks and streams, urban areas, highways, streets and underpasses, as well as other drainage and low lying areas.
Additional rainfall amounts of one to two inches are possible.
We had reports of two cars stuck in about two and a half feet of water along Chestnut Expressway near Haseltine Road in Springfield, with one person having to be rescued from their vehicle.
Chestnut was closed to traffic in that area for much of the morning commute, but Go Patrol spotters say it had been re-opened by 9 a.m.
Farm Road 140 has been closed at Farm Road 115 in Greene County due to flooding at Haseltine Branch.
We've also had reports of several feet of water over Farm Road 146 at Wilson's Creek in Greene County.
The city of Neosho closed McCord and Spring Streets due to flooding.
There have been several other crashes around the metro area.