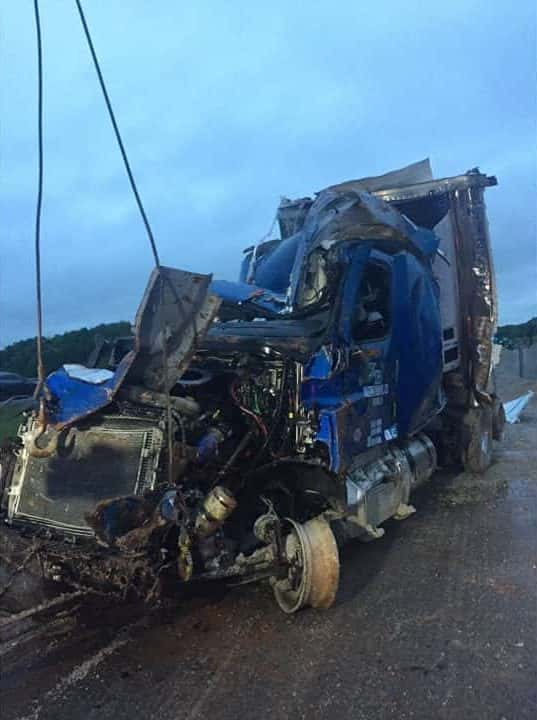 The Missouri Highway Patrol responded to a crash early this morning after a driver of a tractor-trailer ran off the road and hit a guardrail and bridge support on I-44 west of Mount Vernon in Lawrence County.
Troopers say in a tweet, the driver drove through construction barricades.
The driver is in serious condition and was transported to a hospital in Joplin.
This crash occurred early AM today on I-44 near the 44 mm. The driver drove through construction barricades and struck a new bridge beam. This could have devistated the lives of @MoDot workers trying to improve our roadways. PAY ATTENTION!!!

— MSHP Troop D (@MSHPTrooperD) May 22, 2020